Give Zakat in Ramadan 2022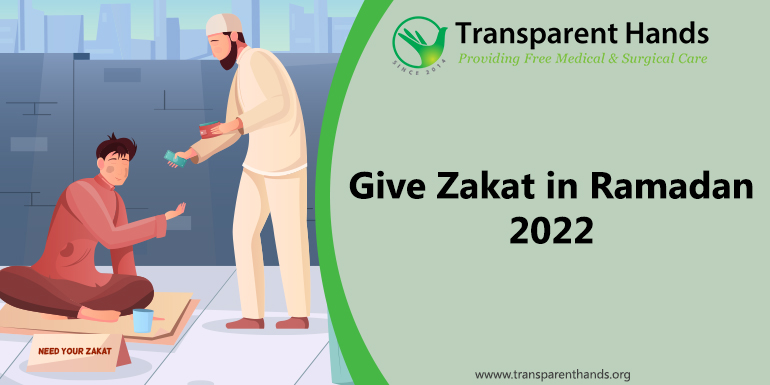 Islam is more than a religion, it is a complete code of life. Take the economic model of wealth distribution that Islam offers as an example. A clear distinction between the producers of wealth and those who cannot participate in the wealth production has been made, with special emphasis on the former taking care of the latter. One of how help is offered to the underprivileged members of an Islamic society is zakat. Now, we know that most of you are well aware of the Nisab and calculations involved, but the spirit of zakat is something that needs to be talked about more. In this discussion, we talk about how to give zakat in Ramadan 2021, a year of recovery from the disaster of COVID-19.
Significance of zakat
But before we delve into the importance of zakat in 2021, let us revisit the significance of zakat in an Islamic society. Yes, the recipient of zakat gets financial support in a situation of economic crisis, and the donor gets one step closer to Allah SWT's mercy and beneficence. But we often undermine how the social fabric of society is maintained courtesy zakat. Well, as the wealth switched hands from rich to poor, the financial stagnancy that threatens to engulf any society is automatically countered. And as the gap between different social classes' narrows down, peace and harmony prevail in zakat practicing Islamic society. As a consequence, the overall image of such a society is one reflective of peace and prosperity.
Why Muslims pay zakat in Ramadan?
Traditionally, Muslims all around the world donate zakat in the holy month of Ramadan. There are a couple of reasons for this. One, it is easier to mark the beginning and the termination of the zakat year with Ramadan as a reference. Second, the rewards of noble deeds are doubled in the holy month of Ramadan. These two reasons are why we see millions of Muslims logging on to zakat calculators in the first week of Ramadan every year. Also, the zakat donations given in the very early weeks of the holy month allow the underprivileged members of the society to celebrate Eid-ul-fitr properly as well.
You can pay zakat earlier as well! 
However, don't let this information give you the impression that Ramadan 2021 is the only time you can donate zakat. Not at all. A Muslim can donate zakat at any point during the Islamic lunar year. But two conditions must be met in this regard. One, a year passed have passed on the wealth that is considered for zakat calculation. Second, the Nisab criterion must be met. If these conditions are met, then zakat can be paid at any point during an Islamic year. In fact, donating zakat early in the year 2021 actually makes sense, a point which we will talk about further in the next section.
The coronavirus pandemic & zakat's role 
2020 was nothing but a year of doom and gloom for humanity. With people losing loved ones and economies shutting down all around the world, a crisis of unprecedented nature engulfed Mother Earth. And while the worst has passed and a vaccine has been rolled out, the pandemic is far from over. Lockdowns that were implemented during the first of the pandemic rendered many jobless, businesses sank and markets collapsed like card houses. Those who suffered then need our help now! And one way in which we can help these people in distress is by paying zakat a little earlier before Ramadan 2022.
Where to donate zakat in 2021? 
The options for you to pay zakat this year are more than ever. Millions of Muslims need our help right now! All that you have to do is make sure that the individual or the family you select for your zakat donation meets all the eligibility criteria. Look in your relatives, look in your neighbourhood, and check with the students learning Islamic teachings at your local mosque. You will surely find plenty of candidates worth your zakat money, such has been the magnitude of the COVID-19 pandemic!
Online zakat 
On the other hand, if you are someone with a busy schedule, you can search for zakat eligible campaigns online as well. There are plenty of trustworthy online donation platforms that take care of many deserving Muslims with the help of zakat donations. All that you have to do is choose a platform that you trust enough, one that allows you to monitor the progress of your donation as well. And one such credible zakat accepting platform that you can read more about in the upcoming section is Transparent Hands. 
Give zakat in Ramadan to Transparent Hands 
Transparent Hands is Pakistan's biggest crowdfunding platform. It offers a complete range of free healthcare services including medical and surgical treatments, medical camps, and telehealth facilities to the underprivileged community of Pakistan. The platform provides visibility to underprivileged patients and builds a personal and trusted bond between patients and donors while ensuring complete transparency. It also sets up free medical camps in the rural areas of Pakistan in which, free medical consultation, free medicines, and free diagnostic tests are provided to deserving patients.
How Transparent Hands manages your zakat? Donors from all over the world can use the Transparent Hands crowdfunding web portal and donate through 100% secure payment modes. They could select any patient, fund the treatment and receive regular feedback and updates until the patient has recovered completely. So, if you donate your donation to this trustworthy platform, you will be helping someone cover their medical expenses. Think about it, so many people who lost their jobs during the pandemic can't afford their health expenses right now. Transparent Hands manages your zakat to help these distressed souls! Sounds like an ideal place to donate your zakat in Ramadan 2022!
Conclusion – Give Zakat in Ramadan 2022
By the looks of things, it can take some time before the world returns to the old normal. And during this transition phase, it is donors like you who will make all the difference in the world. So, it doesn't matter if you donate now or a couple of months later this year, just donate! Your donation can save someone's life and future for certain!