People of Jaranwala need your support for their better health & well-being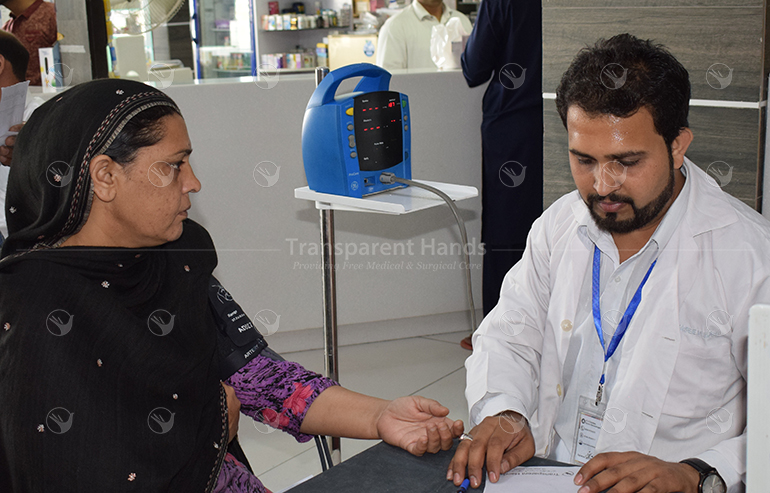 Overview:
Transparent Hands is organizing a free Medical Camp at Main Jaranwala Road, Faisalabad. In this medical camp, our team of dedicated doctors and specialists will provide the following facilities to 400+ deserving patients:
Free Consultation

Free Blood Pressure Test

Free Diabetes Test

Free Hepatitis B & C Screening Test

Free Medicines

Free Registration of Deserving Cases for Surgeries and Medical Procedures
Challenge:
Faisalabad is the 3rd largest city of Pakistan with population of over 3 million. The Economy Survey 2018 revealed that Faisalabad is also among the top 10 on a list of most polluted cities in the world in 2018. Air pollution has had adverse effects on the lives of thousands of people living in the city especially those who are living in remote areas or slums. It also contributes to the thousands of premature deaths every year and is the biggest environmental health risk. Exposure to poor air quality can cause short-term illness such as eye, nose and throat infections as well as dizziness, headache and fatigue. It can also increase the risk of asthma, mainly in children. Over time, exposure to polluted air can lead to respiratory disease, cardiac disease or even cancer. People living in urban areas have access to primary healthcare in the city. However, people in villages such as Jaranwala, are deprived of such facilities due to lack of resources and hence, they are susceptible to these diseases more frequently.
Our Solution:
Team Transparent Hands will address the basic health needs of men, women and children living in Jaranwala and surrounding areas. In this targeted area, free medical camp will be conducted which will help the patients to identify their health issues and adapt preventive measures along with a healthy lifestyle.
Donate for our medical camp and transform the lives of hundreds of patients and their families. Our journey isn't possible without the support of people like you!

---

---
---

---

---

---

---

---
---

---

---

---