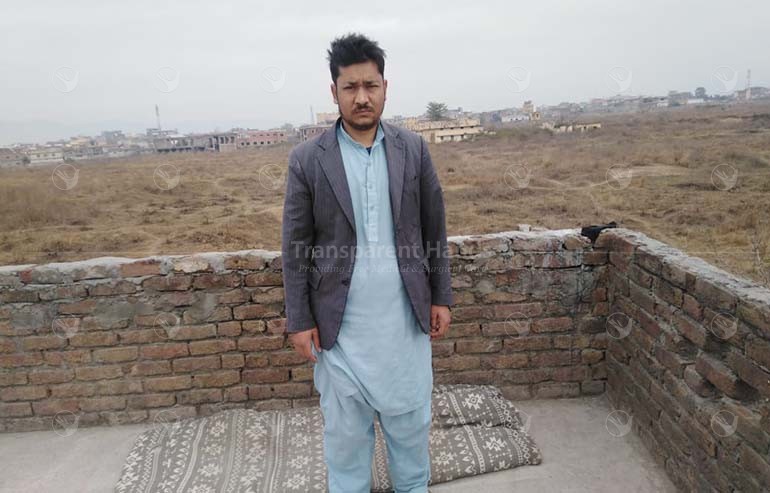 Abbas Ali's Story
Even a small donation from you can help us bring back the world of sounds to  Abbas. Kindly donate as much as you can because Abbas needs your help. 
Abbas Ali, a 27-year-old resident of Chorpat, Gilgit Baltistan, has been suffering from an ear discharge with progressive loss of hearing for the last twelve years of his life. He was taken to a hospital near his house. Abbas underwent a number of hearing tests and was diagnosed with progressive hearing loss. After the diagnosis, Abbas underwent a Tympanoplasty. But over time, his hearing ability could not develop and worsened. Upon further consultation, Abbas was advised to get a Cochlear Implant. A cochlear implant receives sound from the outside environment, processes it, and sends small electric currents near the auditory nerve. These electric currents activate the nerve, which then sends a signal to the brain. The brain learns to recognize this signal and the person experiences this as "hearing".
Abbas's brother runs a small grocery shop and earns just PKR 10,000 a month. That is their only source of income and Abbas's brother is the sole earner in the family. His family of seven depend on him for their basic needs. With such a meager income, and no financial support from anyone  else, they cannot afford the hefty cost of this procedure.
Abbas's brother shared his ordeal with Transparent Hands in the following manner:
"My brother and I have always been very attached to each other and seeing him lose his sense of hearing got me worried to the core. The fact that we cannot afford this costly procedure is causing me even more distress. Please help us."
Abbas's father found out about Transparent Hands through a friend and contacted us. Transparent Hands has verified and registered Abbas's case.
We are committed to help him and bring back the sense of hearing to his life. But, this is not going to be possible without your donations. Abbas needs your help, so please donate generously. 
---
Disclaimer: Transparent Hands makes sure that all the patients get surgery in time. If a patient requires urgent surgery and his/her condition is serious, Transparent Hands conducts the surgery immediately. In the meantime, his/her campaign stays active on the website until we raise the complete funding. The hospitals on our panel have complete trust in us and wait for the payments until the patient's funding is completed.
---