Abdul Sattar's ORIF and Bone Grafting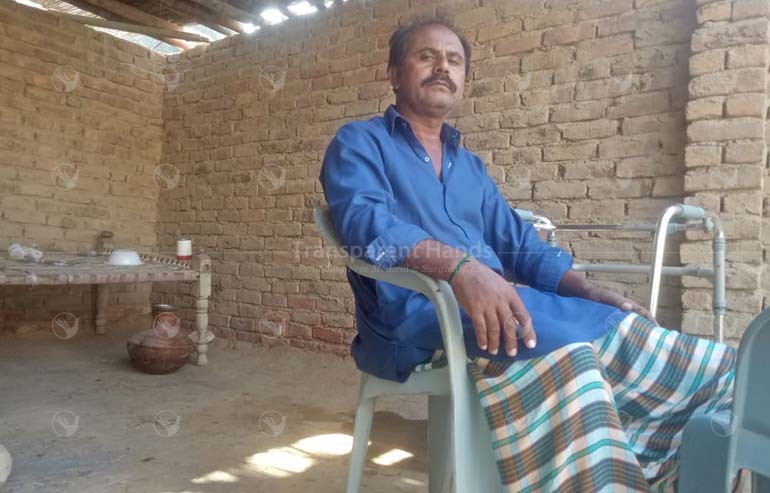 Abdul Sattar's Story
Before we acquaint you with Abdul Sattar's story, we want to let you know that he is in a lot of pain right now. Therefore, we urge you to please donate for Abdul Sattar's ORIF and bone grafting.
Abdul Sattar, a fifty-year-old resident of Hyderabad met with a road accident one and a half years ago. His leg got fractured badly. He was taken to a local quack because he couldn't afford a professional doctor. The quack treated him with a bandage. After the treatment, his pain not only persisted but he was unable to bear weight and walk. Then he went to the hospital for his checkup. The doctors diagnosed him with non union left Femur.
Femur or thigh bone, is the upper bone of the leg. In humans the neck of the femur connects the shaft and head at a 125° angle, which is efficient for walking.
While ORIF with locking plates and bone grafting is the only possible solution to Abdul Sattar's non-united Femur bone, Abdul Sattar cannot afford the hefty cost of this surgery.
Due to his deteriorating health, he is not able to work. Before that, he was a laborer with a monthly income of PKR 12,000. With rent and a family of eight members to feed, he is not able to afford the hefty cost of his surgery.
"Being a labor is tough. We have to work very hard and carry heavy loads. With this injury, I am unable to work. As the only earner in the family, how can I pay for my surgery? I have all my hopes in Transparent Hands. I know they will help me." –Abdul Sattar. 
After a lot of distress, Abdul Sattar has requested Transparent Hands for help. We have assured him that we would arrange his surgery as soon as possible. Now, all we need is your help. Donate for Abdul Sattar's ORIF with bone grafting as much as you can.
---
Disclaimer: Transparent Hands makes sure that all the patients get surgery in time. If a patient requires urgent surgery and his/her condition is serious, Transparent Hands conducts the surgery immediately. In the meantime, his/her campaign stays active on the website until we raise the complete funding. The hospitals on our panel have complete trust in us and wait for the payments until the patient's funding is completed.

---

---

---