Donate for Abu Bakar's Cochlear Implant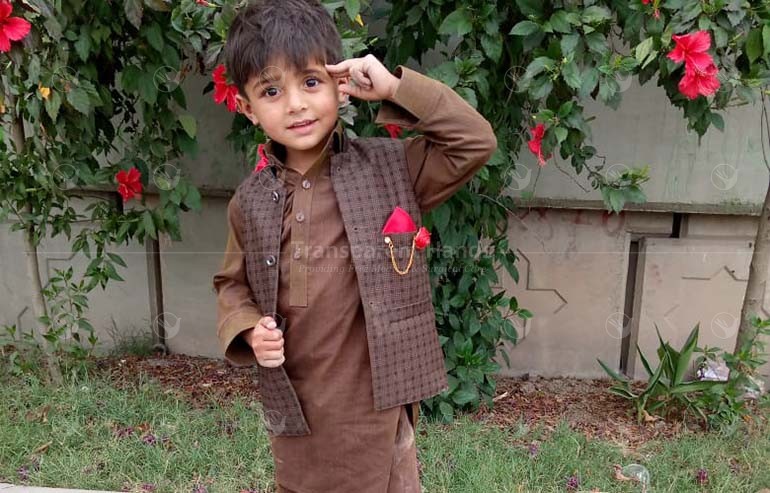 Abu Bakar's Story
If you meet Abu Bakar, you won't notice anything unusual about him. He looks healthy and normal. But, it is only after spending a little time with him that you understand that he zones out every few seconds, struggles to keep eye contact, and fails to communicate. You can be the savior Abu Bakar has been waiting for. We request you to please donate for Abu Bakar's Cochlear Implant surgery as much as you can. 
Four-year-old Abu Bakar has been suffering from sensorineural hearing loss since birth. At first, his parents were not aware of his condition. Later, when Abu Bakar could not respond to their verbal cues and loud noises, they took him to a hospital. After a thorough check-up, the doctor advised him to get a cochlear implant. A cochlear implant is a surgically implanted neuroprosthesis that helps a person who has bilateral moderate-to-profound sensorineural hearing loss.
Unfortunately, Abu Bakar's parents cannot afford a Cochlear Implant. Abu Bakar's father is a daily wage worker and he earns around PKR 12,000 per month. With this income, it is next to impossible for him to save up for Abu Bakar's cochlear implant surgery. Abu Bakar's mother told us:
"I am the only person who really understands Abu Bakar. He feels so lost when I am out doing chores. I wish for my son to be able to live in the world on his own when he grows up. I wish for a better future for my son."
After a lot of distress, Abu Bakar's parents have registered his case with Transparent Hands. His tale of misery has brought tears to our eyes. We wish to help him in every way we can. Now, all we need is your generous donations. Donate for Abu Bakar's cochlear implant and give this kid a chance to hear the sounds of life.
---
Disclaimer: Transparent Hands makes sure that all the patients get surgery in time. If a patient requires urgent surgery and his/her condition is serious, Transparent Hands conducts the surgery immediately. In the meantime, his/her campaign stays active on the website until we raise the complete funding. The hospitals on our panel have complete trust in us and wait for the payments until the patient's funding is completed.

---

---