Donate for Ali Raza's Cochlear Implant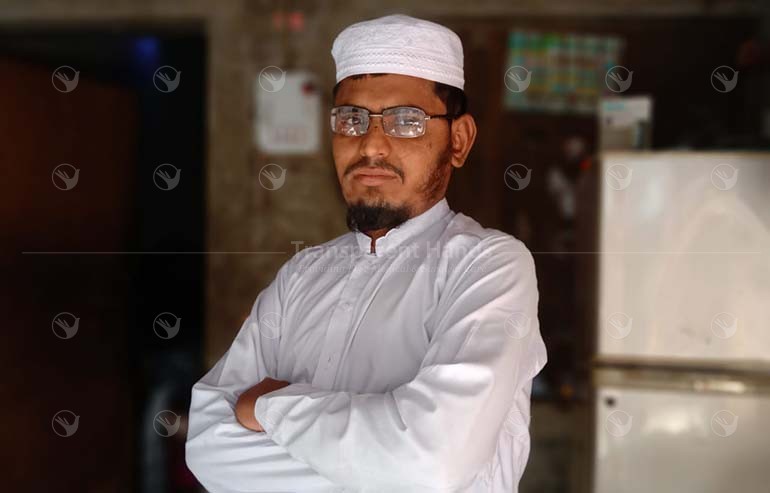 Ali Raza's Story
Ali Raza could never have imagined that one day he would lose his sense of hearing. There's a treatment for his condition but he cannot afford it. We urge you to donate for Ali Raza's cochlear implant surgery as much as you can. 
Ali Raza, a 26-year-old resident of Rahim Yar Khan, woke up one day with high grade fever and severe headaches. Ali realized he was losing his sense of hearing when he could not hear his voice while reciting the Quran. He was taken to a local hospital for treatment where he consulted an ENT specialist. The doctor advised some tests to be sure of the cause of Ali's deafness.  After the test reports came out, the ENT specialist diagnosed Ali with Hearing Loss. Ali was advised to get a hearing aid device, but he could not afford it. As a result, he lost hearing ability completely. Upon further consultation, the doctor advised him to undergo Cochlear Implant surgery. A cochlear implant receives sounds from the outside environment, processes it, and sends small electric currents near the auditory nerve. These electric currents activate the nerve, which then sends a signal to the brain. The brain learns to recognize this signal and the person experiences this as "hearing".
Cochlear implant surgery is the only treatment that can help him. Ali's family, however, is unable to afford this expensive treatment. Ali's father is the family's only earner. He works as a bus driver and barely makes PKR 30,000 a month. With a family of seven to support, Ali's father is unable to pay for the cochlear implant. Ali shared his distress with us:
"I got scared to the core when I couldn't hear my own voice one day. It's one of the worst things that can happen to a young man. I want to support my family. Please help me."
Ali's case has been registered with Transparent Hands. We're determined to unlock a healthy future for him. However, we require your assistance to do so. Your contribution, no matter how small or big, will help him a lot. Donate for Ali Raza's cochlear implant surgery without any delay.
---
Disclaimer: Transparent Hands makes sure that all the patients get surgery in time. If a patient requires urgent surgery and his/her condition is serious, Transparent Hands conducts the surgery immediately. In the meantime, his/her campaign stays active on the website until we raise the complete funding. The hospitals on our panel have complete trust in us and wait for the payments until the patient's funding is completed.

---