Donate for Ali Raza's Duhamel Pull Through procedure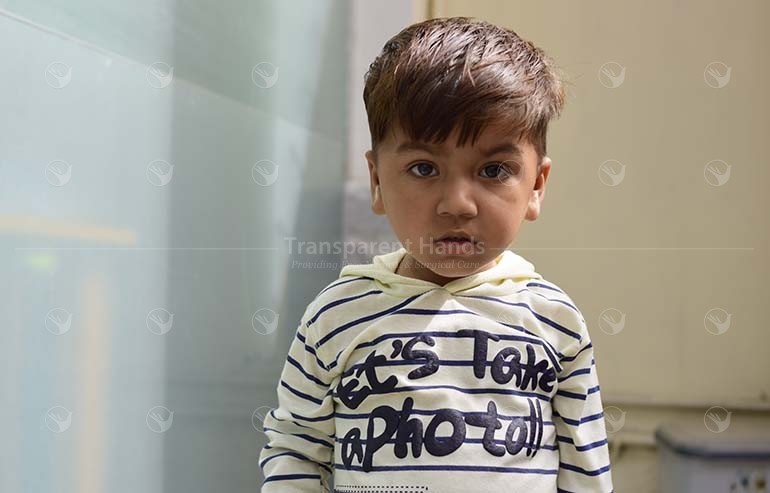 Ali Raza's Story
Ali Raza aged five, hails from Gujranwala and is suffering from Hirschsprung's Disease since birth. On the second day of his life, Ali Raza underwent colostomy for intestinal obstruction. Hirschsprung's disease is a condition affecting the large intestine where intestinal nerve cells fail to develop properly. It causes intestinal obstruction causing constipation and creating problems with passing stool. The condition is present at birth as a result of missing ganglion cells in the muscles of the infant's colon. The suggested treatment is usually a pull-through procedure in which the diseased section of the intestine is removed and the healthy portion is pulled down to the anus. Ali Raza has been advised Duhamel Pull Through procedure which his parents can not afford. His father shares Ali Raza's journey accompanied with his ailment in the following words: 
"Upon his birth, our son was diagnosed with this disease. He was just two days old when he was operated on. Doctors advised another surgery but our poverty did not allow us to. My son is now five years old and I still can not afford the procedure. I have a private job and I earn PRK. 20,000 a month. I support a family of seven members including my parents, wife and children. I want to see Ali Raza as healthy and happy as his other siblings."
Ali Raza, awaits your donations to undergo the first step towards an improved life. Now that he has been connected with Transparent Hands, donate generously to assist Ali Raza in undergoing Duhamel Pull Through procedure so he can materialise his dream of leading a healthy life. 
---
Disclaimer: Transparent Hands makes sure that all the patients get surgery in time. If a patient requires urgent surgery and his/her condition is serious, Transparent Hands conducts the surgery immediately. In the meantime, his/her campaign stays active on the website until we raise the complete funding. The hospitals on our panel have complete trust in us and wait for the payments until the patient's funding is completed.

---

---

---

---

---

---

---

---
---

---