Donate for Lalain's Cochlear Implant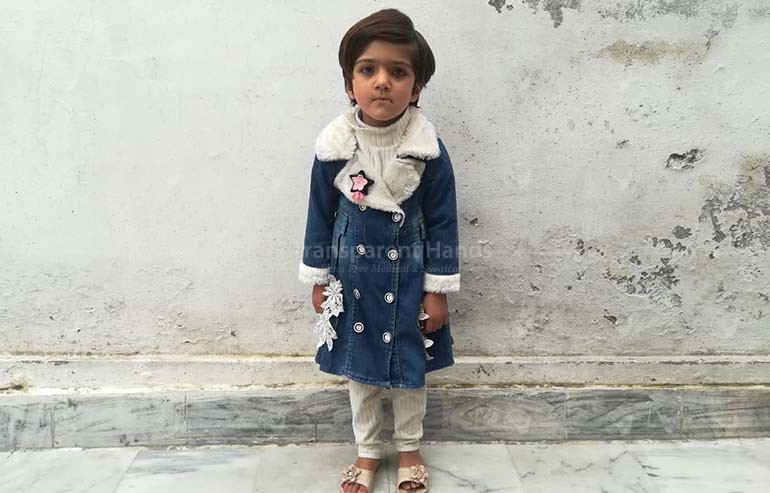 Lalai Bibi's Story
Lalain is a little girl with a beautiful name, but unfortunately, she has never even heard her name. She was born with a congenital disability. She cannot hear as she suffers from Sensorineural Hearing loss. We ask you to please come forward and donate for Lalain's Cochlear Implant as her parents have placed their hopes in your hands.
Lailan, a four-year-old resident of Sawat, has had sensorineural hearing loss since she was born. Her parents were initially unaware of her illness. Her parents took her to the hospital when she was a year old and still didn't respond to their verbal cues or loud noises. Lalain's doctor recommended that she should get a hearing aid, but her parents couldn't afford it. The doctor has now advised Lalain to get a Cochlear Implant surgery as a long-term option, which is even more expensive. 
Lalain can have a modified sense of sound thanks to a medically inserted neuroprosthetic device. Unfortunately, Lalain's parents cannot afford the cost of a  Cochlear Implant surgery. Lalain's father is a daily wager. Despite working long hours and putting in a lot of hard work, he only makes PKR 15,000 every month. This income is hardly sufficient to keep the family afloat. As a result, he is unable to save money for his daughter's surgery. Lalain's father shared his distress with us:
"Recently, we got really worried when a heavy object fell near her and she didn't even flinch. We kept calling her name but she obviously couldn't hear our voices. We were hopeless until we found out about Transparent Hands. Please help us."
Lalain's parents have registered her case with Transparent Hands and we are determined to help her. However, without your assistance, it will not be possible. We request you to donate for Lalain's Cochlear Implant surgery. Your contributions, no matter how small or big, will make a significant difference in her life. 
---
Disclaimer: Transparent Hands makes sure that all the patients get surgery in time. If a patient requires urgent surgery and his/her condition is serious, Transparent Hands conducts the surgery immediately. In the meantime, his/her campaign stays active on the website until we raise the complete funding. The hospitals on our panel have complete trust in us and wait for the payments until the patient's funding is completed.

---