Donate for Musa's Cochlear Implant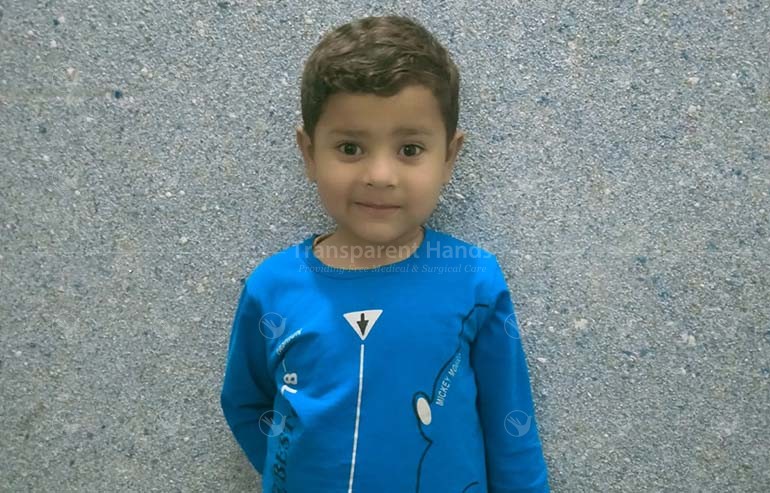 Musa Noel's Story
Musa's parents are really worried about their child's future. This young boy was born with a congenital hearing loss. Musa has never heard his parent's voices. He is a stranger to the world of sounds. His naughty smile hides all the suffering he has experienced over the years. Only you can help us restore his sense of hearing. Please donate to Musa's cochlear implant. His whole future depends on your contribution.

Musa Noel, a six-year-old resident of Khanewal, was born without the ability to hear. His parents were unaware of his condition until he was old enough to respond to sounds. They took him to an ENT specialist. The doctor ran a series of tests to determine Musa's illness. After the reports came out, Musa was diagnosed with Sensorineural Hearing Loss. At first, the doctor advised Musa to get a hearing aid device. However, Musa's parents could not afford it. After some time, when Musa's hearing ability did not develop, he was taken for another consultation. The doctor advised Musa to undergo Cochlear implant surgery. After this surgery, Musa will have a modified sense of sound thanks to a medically inserted neuroprosthetic device.
Sadly, Musa's family cannot afford the hefty cost of this procedure. His father works as a salesman and has a family of five to support, including four children. In these desperate times, Musa's father cannot get his son the treatment he needs. Musa's father shared with us:

"I have knocked on many doors for help but no one has agreed to help us until now. I am hopeful that my son will be able to hear our voices again with Transparent Hands' support. Please donate to help my son."

After a lot of distress, Musa's parents reached out to Transparent Hands. We have registered his case and are determined to help him. But none of this will be possible without your support. Therefore, we urge you to donate for Musa's cochlear implant surgery as much as you can.
---
Disclaimer: Transparent Hands makes sure that all the patients get surgery in time. If a patient requires urgent surgery and his/her condition is serious, Transparent Hands conducts the surgery immediately. In the meantime, his/her campaign stays active on the website until we raise the complete funding. The hospitals on our panel have complete trust in us and wait for the payments until the patient's funding is completed.

---

---