Donate for Nasratullah's Tonsillectomy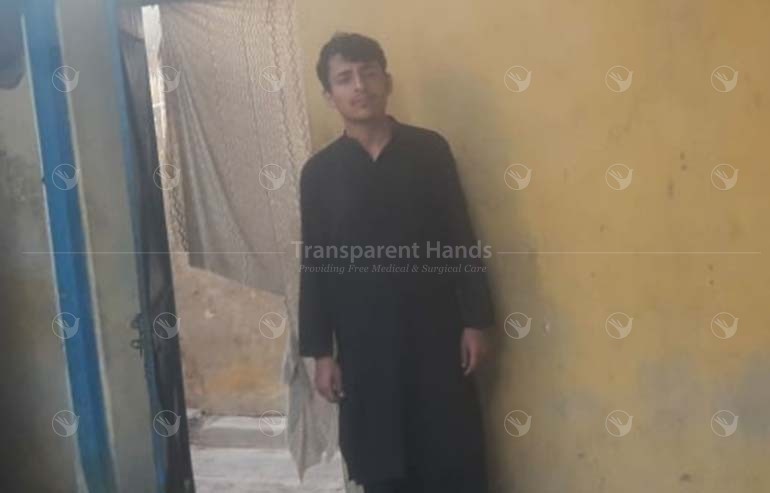 Nasratullah Wali's Story
Nasrataullah has been suffering for a long time even though there's a treatment for his disease. Unfortunately, his parents cannot afford to pay for his surgery due to financial constraints. Please know that your charity is going to make his life better and he will be able to live his youthful years to the fullest. Donate for Nasratullah's Tonsillectomy and make a lasting difference in his life.
Nasrataullah, a 17-year-old resident of Badin, Sindh, has been suffering from sore throat and on and off high grade fever for the last two years. Upon consultation, the doctor gave him the symptomatic treatment. But he didn't get a long term relief. After suffering for more than two years, he went to an ENT specialist. The doctor ran a few tests and diagnosed Nasratullah with Chronic Tonsils. After the diagnosis, he was advised to undergo  Tonsillectomy.
Tonsillectomy is a surgical technique that involves the removal of both palatine tonsils from the back of the throat. Recurrent tonsillitis, throat infections, and obstructive sleep apnea are the most common reasons for the surgery.
Unfortunately, Nasratullah is unable to afford the cost of this surgery. He is a student and his father is a farmer. His father earns just PKR 15,000 per month. Some days he struggles to put food on the table. With a family of eight to support and the bills to pay, it is extremely difficult for him to pay for his son's treatment.

" I've been suffering from this condition for the past two years and I don't know if I can take it anymore. My throat hurts and the fever makes me lethargic. Our financial conditions don't allow us to bear the cost for this surgery but it is crucial for me. Please help me!" – Nasratullah
After a lot of distress, Nasratullah's case has been registered with Transparent Hands. We are determined to help him, but it will not be possible without your support. Please donate for Nasratullah's Tonsillectomy.

---
Disclaimer: Transparent Hands makes sure that all the patients get surgery in time. If a patient requires urgent surgery and his/her condition is serious, Transparent Hands conducts the surgery immediately. In the meantime, his/her campaign stays active on the website until we raise the complete funding. The hospitals on our panel have complete trust in us and wait for the payments until the patient's funding is completed.

---

---

---

---

---

---

---

---