Donate for Zahid's kidney surgery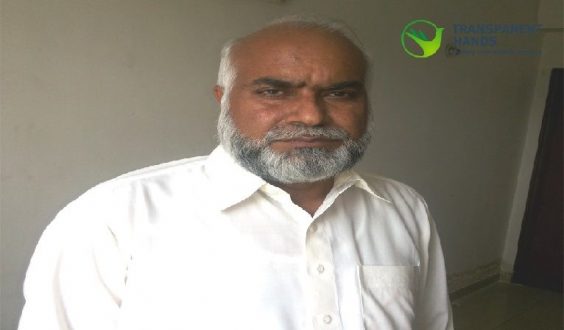 Zahid Mahmood's Story
The kidney stones that were present in Zahid Mahmood's kidneys have entered the ureters and are feared to create a blockage between the kidney and bladder. This is not the first time that stones have emerged in Zahid's kidneys but usually they were small and used to come out through the pelvis during urination. However this time, the stones have grown large as compared to the previous ones and are creating a blockage in the ureter. Zahid has already started showing symptoms including pain while urinating and blood in the urine. Doctors have suggested a lithotripsy treatment for these stones to remove them permanently from both the ureter and the kidneys.
48 year old Zahid works as a lab assistant. He has five young children to feed, all of whom are studying and cannot start earning yet. Zahid earns enough money to cover the expenses of his family on the margin and does not have any saved money to pay for his own surgery. Now that doctors have suggested him to undergo immediate surgery, Zahid approached Transparent Hands to support him. Let's not let him down!
---
Zahid Mahmood's Story
Muhammad Zahid Mehmood was treated by Dr. Mazhar on 30 September, 2014 who completely removed his stones. Now, he is happy and thanks Transparent Hands and its team for making such a wonderful effort.