Donate Mansoor Nawaz for his Open Heart Surgery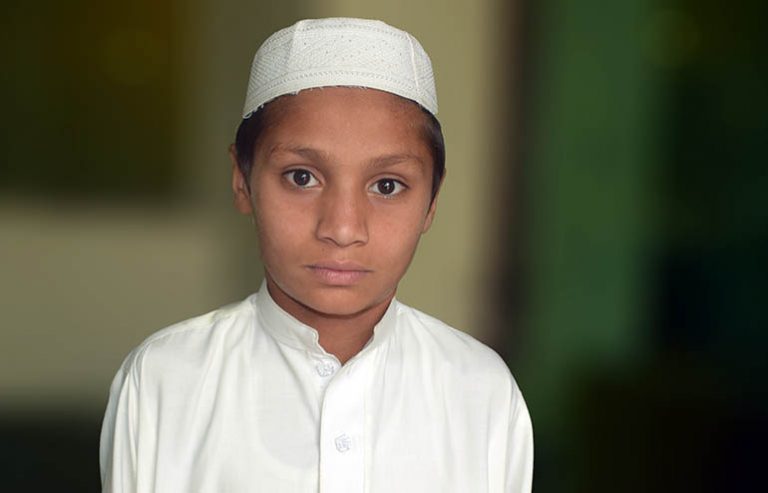 Mansoor Nawaz's Story
Your charity can provide relief to Mansoor from his painful condition and give his parents new hope.
Mansoor is the only brother of 6 sisters and is loved by everyone in his family. When Mansoor was born, his sisters and parents were very excited. But they never knew that their happiness came with suffering for little Mansoor. He was born fine but after one and half year of his birth, his parents observed that Mansoor's breathing was not normal. Also, his skin used to turn blue whenever he cried. This made his parents very worried and they immediately took him to a local hospital. After undergoing some tests, Mansoor was diagnosed with Ventricular Septal Defect (VSD) – a hole in the wall separating the two lower chambers of the heart.
Doctor recommended Mansoor to undergo surgery at the earliest otherwise his heart defect could progress. Mansoor's father is a labourer and he hardly earns around 15,000 a month in which they hardly manage their day to day expenses. Mansoor's father used to work as a soldier but due to his daughter's treatment for paralysis, he started taking leaves from his job on and off and was eventually terminated. He has spent all his savings on his daughter's treatment and now he is left with no money to treat his son. They are struggling even to buy food and water.
Mansoor is now 10 years old and his health is getting worse with each passing day. He is unable to breathe normally and he also becomes breathless when he walks or runs fast. His school activities are being affected due to his heart defect. This family went to many local hospitals in hope of free surgical treatment but all went in vein. They don't have any relatives who can help them in this tough time.
This family came to know about Transparent Hands through a relative and they came here with high hopes. Mansoor is now scheduled for his open heart surgery in a few days at Ittefaq Hospital. Their struggles don't end here. Mansoor needs funds to support his life-saving surgery. This poor child is requesting you to donate for his heart surgery so that he can get healthy.
Mansoor's parents can't bear to see him battling for life. Give your zakat and donations for the surgery of this needy child so that his life can be saved!
Donors who are supporting Mansoor Nawaz

---

---

---

---

---