Donate Muhammad Ramzan for his Lap Cholecystectomy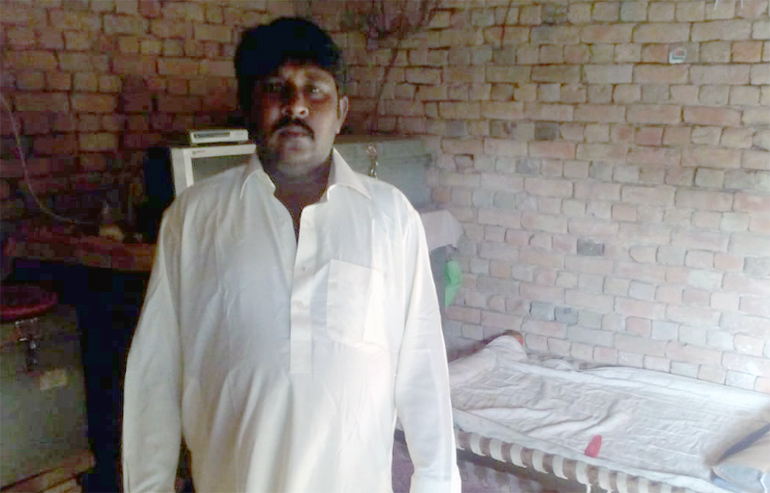 Muhammad Ramzan's Story
Donate for his surgery so that he can get rid of his painful symptoms and start working again!
Muhammad Ramzan lives in a small town of Sahiwal with his wife and 4 children. Ramzan works as a fruit seller in his village and hardly earns around 300 rupees a day. In such meager income, he has to pay the school fees of his children and also bear his household expenses. There are days when this family struggle to have three-times meal. Under such circumstances, Ramzan's health is not letting him work actively.
Muhammad Ramzan is suffering from gall bladder stones for last 5 years. He visited many hospitals and clinics but doctors recommended him to undergo surgery as this is the only solution for permanent relief. He contacted various local hospitals in his area but nobody gave positive response to him. He doesn't have enough money to pay for the surgical expenses in a private hospital. He is getting weaker with each passing day. He experiences severe abdominal pain due to which he is unable to even sit comfortably. Just recently, he came to know about Transparent Hands and he was relieved to know that he'll undergo required operation free of cost in the best hospital.
He is now scheduled for his Cholecystectomy in a few days at Abid Hospital, Mian Channu. His surgery is not possible without your support. We request you to please donate for his surgery as much as you can. Your donations can enable him to start work and earn for his family again.
Donate for his surgery now!
Donors who are supporting Muhammad Ramzan

---