Donate Muhammad Tufail for his Brain Tumor Removal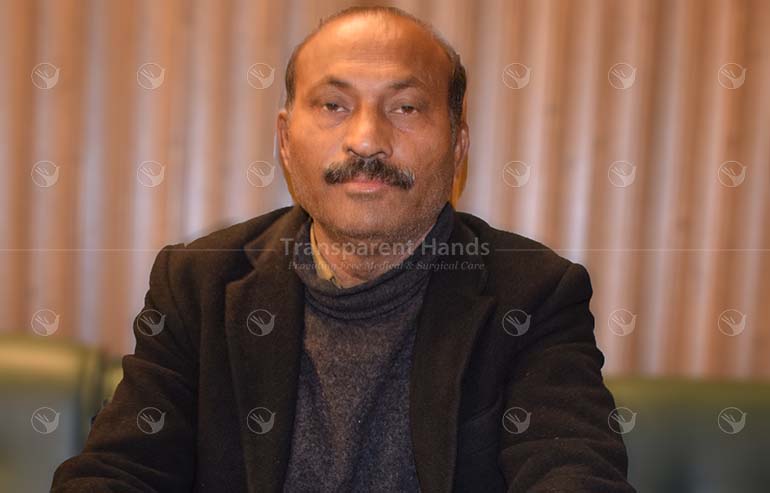 Muhammad Tufail's Story
    Muhammad Tufail is a 55 years old family-oriented man who is suffering from a brain tumor. He is repeatedly suffering from headaches and several other symptoms like vomiting, urinary incontinence and vision problems.
In the last two months, his condition has worsened so much that there is a decline in his brain function which has led to temporary memory loss and speech difficulties. Doctors have advised him an immediate surgery but he does not have money to pay for his expensive treatment. If he is not treated on time, there are risks that he may get severe seizures which could also lead to further complications and even his death.
Tufail is a driver in a company and earns around 20,000 PKR per month. He has two wives and both of them live together in a rented house. One of his wives has 2 daughters and 1 son but his other wife has no children.
Tufail has never abandoned relationships and has always supported his wives and children. He has always served his family and took good care of them within his meager income.  He is the only earning member of his family; therefore, he is obliged to fulfill his responsibilities towards them. He needs to live not only for himself but also for his wives and children who are dependent on them for every little need.
Tufail is scheduled for his major surgery; Brain Tumor Removal (Glioma) at Akram Medical Complex in a few days. Your generous support can help Tufail get permanent relief from his tumor.
Your donation will give him and his family a ray of hope to live. Donate Now!
Donors who are supporting Muhammad Tufail

---

---

---

---

---

---

---