Donate Sobia Rafiq for her Rt. URS & Lithoclasty Procedure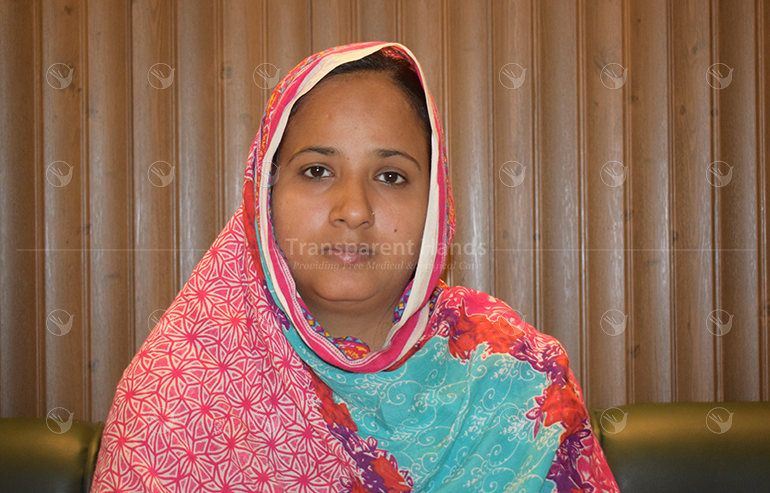 Sobia Rafiq's Story
"I am unable to look after my family due to my illness. My husband works very hard to provide for us, but he does not have the resources to get me treated. Please help me." – Sobia Rafiq
Sobia Rafiq, 29 years of age, has been experiencing severe pain in the right side of her abdomen, from the last 6 months. About 3 weeks ago, she was diagnosed with Rt. Vesicoureteric Junction Calculus (VUJ Calculus).
Initially, she got treatment from a government hospital but did not get any relief. Treatment at private hospital is not affordable for her. She is experiencing severe pain, with frequent urine blockage. The doctor has advised her to undergo Rt. URS & Lithoclasty Micturations Procedure. This will result in breakdown and clearance of her stone.
Sobia's husband is a salesman with monthly salary of 15,000 PKR. They live, with their four kids, in a small house of joint ownership. Sobia's procedure is totally out of their reach, with such meagre income.
Fortunately, they came to know about Transparent Hands and appealed for help.
Sobia is now scheduled for her Rt. URS & Lithoclasty Procedure at Akram Medical Complex, through Transparent Hands. Please donate for her. Our help will return her to a healthy and normal life.
Donate Now!
---
---