Donate Taj Bibi for her Open Heart Surgery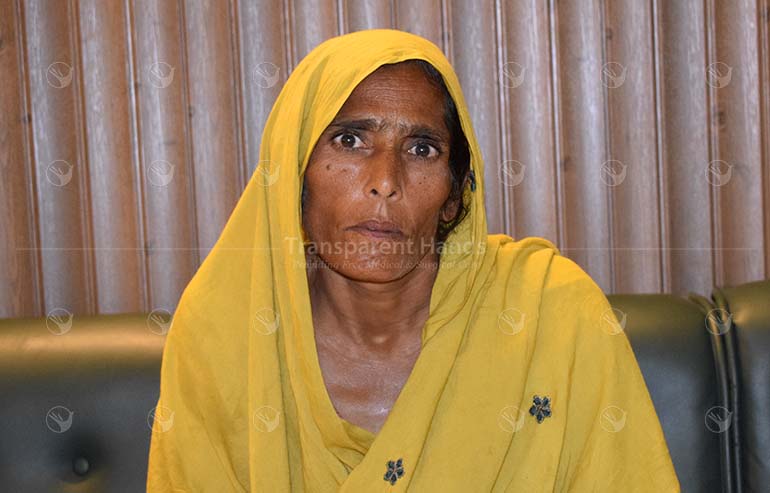 Taj Bibi's Story
"My dear mother is very ill. Our poor financial condition has made it impossible for us to get her treated. Please donate for her surgery and save her life; she means the world to us." – Taj Bibi's son pleaded.
Taj Bibi is 41 years old and has been suffering from Rheumatic Heart Disease for the last 15 years. She initially got treatment at her hometown, Okara but did not get much relief. She was then taken to Lahore for proper checkup and the doctors diagnosed her with severe Mitral Valve Stenosis. She has been advised Open Heart Surgery, to replace the mitral valve.
She needs immediate surgery as her condition has become serious and she is experiencing severe pain in chest, shortness of breath, headache and weakness. She is also a patient of Hepatitis C.
Taj Bibi has 5 daughters and 1 son. One daughter is married and three are school going. Her husband is a patient of Ankylosing Spondylitis and had to quit work, five years ago. Her only son left his studies and started working as a laborer to support the family, after his father stopped working. Her house got sold for her treatment and now they are living in a house, provided temporarily by their village landlord.
Taj Bibi's son was really worried about the money needed for her operation. Finally, he came to know about Transparent Hands and requested for free surgery.
Taj Bibi is now scheduled for her Open Heart Surgery at National Hospital Defense, through Transparent Hands. Please donate as soon as possible and put her life out of danger.
Donate Now!

---