Donate Zahoor Ahmed for his Herniorrhaphy and Orchidectomy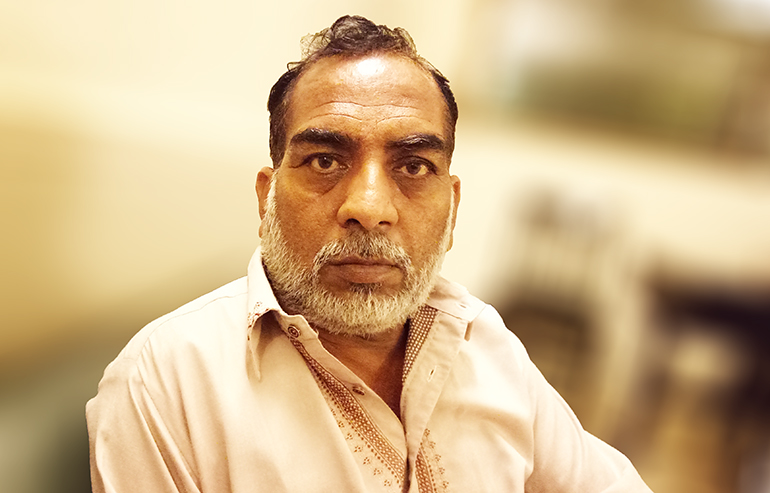 Zahoor Ahmed's Story
Help this man so that he can continue his work and earn for his family
Zahoor Ahmed is a 46 years old man who lives in a rural area of Punjab with his wife and 3 school going sons. He works as a cobbler and hardly earns around 300 to 400 rupees a day. In such meager income, he has to pay the school fees of his kids and also for the household expenses. There are days when Zahoor Ahmed earns very less to no money and he has to go to home empty handed. For last many days, this family is unable to eat 3-times meal as Zahoor is unable to work because of his poor health.
Zahoor is a patient of undescended testis since his birth. He spent all these years with this condition as it never bothered him. About 2 years ago, he started experiencing pain and discomfort due to which he had to undergo some tests. He was diagnosed with Inguinal Hernia and doctor advised him surgery as soon as possible. Doctor also recommended him to undergo Orchidectomy for his undescended testis otherwise it might cause further complications like tumor formation. He experiences severe abdominal pain and not able to walk or sit comfortably due to which his work is being affected.
Zahoor doesn't have any money to get the required surgical treatment. He is very worried these days as he is unable to work and doesn't have any means to bear the expenses of his family. In this tough time, he came to know about Transparent Hands and he got immense relief after knowing that he can undergo the required surgical treatment free of cost. Zahoor is now scheduled for his Herniorrhaphy and Orchidectomy in a few days at Akram Medical Complex. After his surgical procedures, he'll be able to go to work without any pain.
Support him now. Your donations can enable him to work again for his family!
Donors who are supporting Zahoor Ahmed

---

---