Help us relieve Shabaz's pain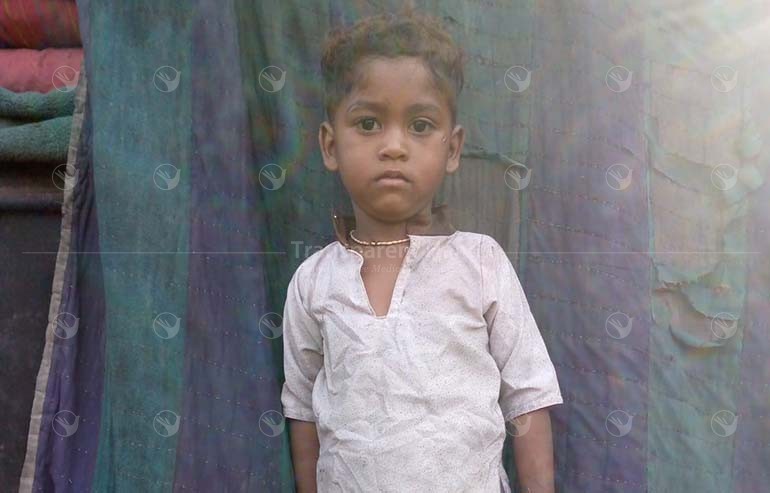 Muhammad Shabaz's Story
Muhammad Shabaz has been suffering from pain since birth. His parents are under a great deal of stress because they cannot arrange the money for their son's surgery. Only you can help him by donating for his treatment. We request you to donate generously and help us relieve Shabaz's pain.
Muhammad Shabaz, a four-years-old resident of Sheikhupura, has been suffering from abdominal pain since birth. His parents got to know about his disease four months after he was born. They took him to the hospital and after evaluation, the doctor diagnosed him with Hirschsprung's disease. It is a condition affecting the large intestine where intestinal nerve cells fail to develop properly. It causes intestinal obstruction, constipation, and difficulty in passing stool. The condition is present at birth as a result of missing ganglion cells in the muscles of the infant's colon.
The suggested treatment is usually a pull-through procedure in which the diseased section of the intestine is removed and the healthy portion is pulled down to the anus. Muhammad Shabaz has been advised to undergo the Duhamel Pull Through procedure, which his parents cannot afford. His father is a laborer and he earns just PKR 15,000 per month. His father shared Muhammad Shabaz's story in the following words: 
"My son was born with this painful disease and we cannot afford to pay for his treatment. My heart aches when I think about my son. He has been lying in pain for four months till we came to know about this disease. I just want my son to have a normal and healthy life. Please help him."
Muhammad Shabaz awaits your donations to undergo his surgery. Now that he has been connected with Transparent Hands, we are determined to get him the treatment he needs. But we need your support to do so. Help relieve Shabaz's pain with your donations today.
---
Disclaimer: Transparent Hands makes sure that all the patients get surgery in time. If a patient requires urgent surgery and his/her condition is serious, Transparent Hands conducts the surgery immediately. In the meantime, his/her campaign stays active on the website until we raise the complete funding. The hospitals on our panel have complete trust in us and wait for the payments until the patient's funding is completed.

---

---