Help Us Save Nayab's Heart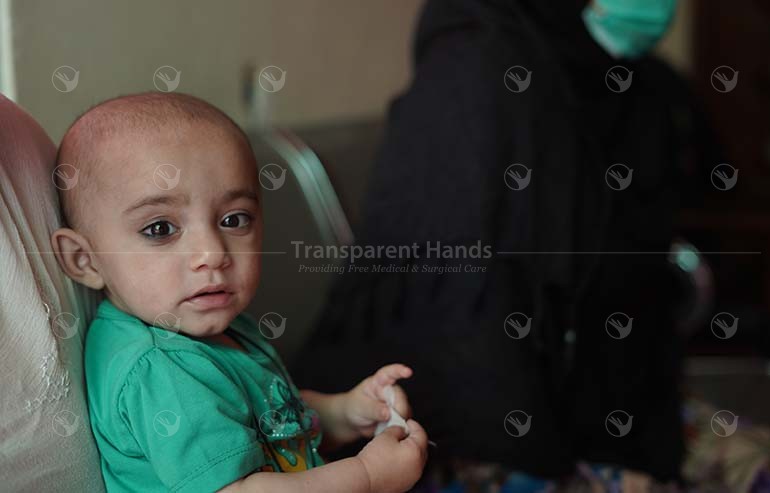 Nayab Ajmal's Story
Nayab's mother cries all the time because not only is her baby suffering from a deadly congenital heart disease, but they are also unable to pay for the treatment she needs due to financial constraints. Nayab and her parents need your support. Your donation can help us save Nayab's heart and unlock a healthy and bright future for her.

One-year-old Nayab, a resident of Lahore, was born with a cardiac defect.  Her parents noticed the discoloration of her skin and severe weakness and took her for a consultation. Upon consultation, she was diagnosed with Large Patent Ductus Arteriosus (PDA). Early indications of heart failure can be caused by a big PDA. After hearing a heart murmur while listening to the baby's heart with a stethoscope during a routine checkup, the doctor may suspect a heart abnormality. To treat this, the Cardiologist advised an Open Heart Surgery for PDA Ligation. But unfortunately, Nayab's parents cannot afford to pay for this procedure. Nayab's father shared his distress with us in the following words:
"I work day and night to save money for my daughter's open heart surgery, but still don't even have a fraction of the money needed for this procedure. I've placed my hopes in your hands. If you are reading this, please save my baby's life."

Nayab's father works as a salesman and earns just PKR 12,000 per month. They have no financial support from any friends or relatives. They found out about Transparent Hands and got in touch with us. We have registered her case and are determined to provide her with the treatment she needs. However, we need your support to do so. We urge you to donate generously and help us save Nayab's heart. Even a small donation can make a lasting impact on her life.
---
Disclaimer: Transparent Hands makes sure that all the patients get surgery in time. If a patient requires urgent surgery and his/her condition is serious, Transparent Hands conducts the surgery immediately. In the meantime, his/her campaign stays active on the website until we raise the complete funding. The hospitals on our panel have complete trust in us and wait for the payments until the patient's funding is completed.

---

---

---

---

---