Muhammad Ayyan's Cochlear Implant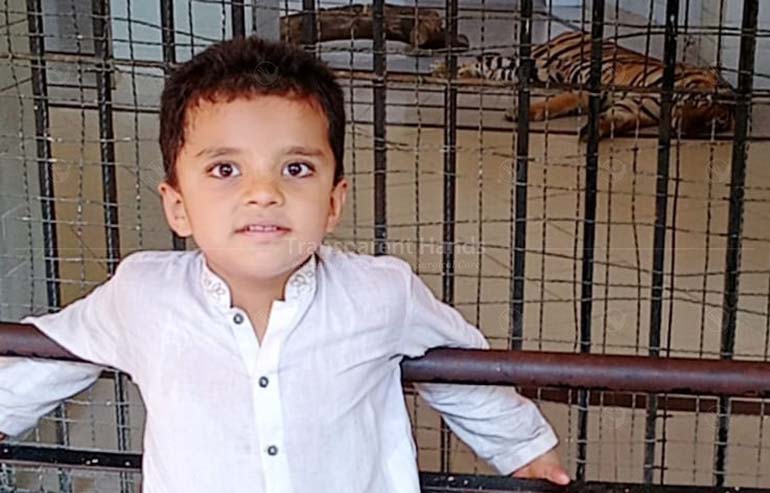 Muhammad Ayan 's Story
Donate for Muhammad Ayyan's Cochlear Implant Surgery. Muhammad Ayyan's hearing is imparied since his birth. This disability is keeping him from listening to the beautiful sounds of this world. You can help him eradicate this disability by donating for his much needed surgery.
Muhammad Ayyan, aged 5 years, a resident of Islamabad was suffering from Sensorineural hearing loss, or SNHL, since birth. His parents didn't have the slightest idea about it till he reached one year of age. It was when he got old enough to respond to voices but he was not able to respond to any because of his hearing disability. His parents took him to the nearest hospital and the doctors after evaluation diagnosed him with sensorineural hearing loss. The doctors advised him to get a cochlear implant. A cochlear implant is the installation of an electronic device that helps the patient to listen to the sound and also detect the direction of the sound.
A cochlear implant is an expensive surgery. Ayyan's father is a tailor and earns PKR. 18,000 monthly which is not enough to make the ends meet for a family of 5 members. He cannot afford surgery for his son. His father said:
 "How can I sleep peacefully knowing that my son suffers from this disability? It is very hard for me to see how he is suffering. He can't talk to anyone because he can't understand what anyone is saying. He always sits alone and clueless. That clueless look on his face makes my heart ache."
Muhammad Ayyan's case has been registered with Transparent Hands. We are working hard to get his surgery done. All that's needed is your help in the form of a donation. Donate to get Muhammad Ayyan's implant done and ease an ailing child. Donate for Muhammad Ayyan's Cochlear Implant Surgery.
---
Disclaimer: Transparent Hands makes sure that all the patients get surgery in time. If a patient requires urgent surgery and his/her condition is serious, Transparent Hands conducts the surgery immediately. In the meantime, his/her campaign stays active on the website until we raise the complete funding. The hospitals on our panel have complete trust in us and wait for the payments until the patient's funding is completed.
---

---

---

---

---

---

---

---
---

---

---

---

---

---
---

---