Riaz Hussain's Cardiac Surgery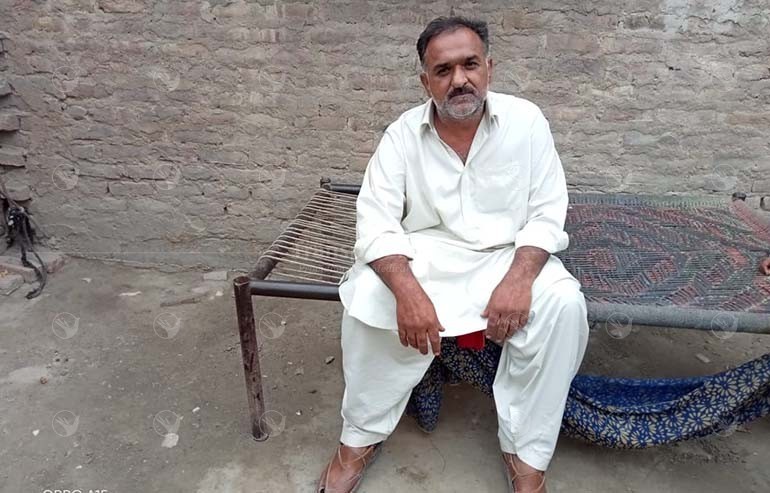 Riaz Hussain's Story
Riaz Hussain is not only facing a deadly heart disease, but he is also going through the greatest crisis of his life. Please donate for Riaz Hussain's Cardiac Surgery as much as you can and help his ailing heart.
Riaz Hussain, a 49-year-old resident of Shahdatkot, was suffering from chest pain, shortness of breath, and weakness. He went to the hospital for a checkup. After a thorough evaluation, the doctor diagnosed him with triple vessel Coronary Artery Disease (CAD). Triple vessel disease is the extreme type of CAD caused by blockage of three main arteries supplying blood to the heart. Coronary artery disease (CAD) is the most common type of heart disease. For some people, the first sign of CAD is a heart attack. Riaz Hussain experienced the same and was advised to undergo PCI. In this procedure, his blocked vessels will be identified and a stent will be placed to open them. The doctor said it is the only cure for his condition. 
Riaz Hussain is a driver and PCI to LAD is an expensive surgery for him to afford. He merely earns just PKR 20,000 monthly. Riaz is hardly able to make ends meet with this meager income. Riaz explained his condition to us in the following words:
"I had been working hard as a driver to put food on the table for my family of seven. However, this disease struck me suddenly and I've been struggling since then. I'm putting my hopes in your hands. Please help me." 
Riaz Hussain and his family registered his case with Transparent Hands. You can make this procedure possible by donating generously. Even a penny can go a long way. Donate for Riaz Hussain's Cardiac Surgery and unlock a healthy future for him.
---
Disclaimer: Transparent Hands makes sure that all the patients get surgery in time. If a patient requires urgent surgery and his/her condition is serious, Transparent Hands conducts the surgery immediately. In the meantime, his/her campaign stays active on the website until we raise the complete funding. The hospitals on our panel have complete trust in us and wait for the payments until the patient's funding is completed.

---

---

---

---

---
---

---

---

---

---

---

---

---

---

---
---