Support Umme Hani's Cochlear Implant Surgery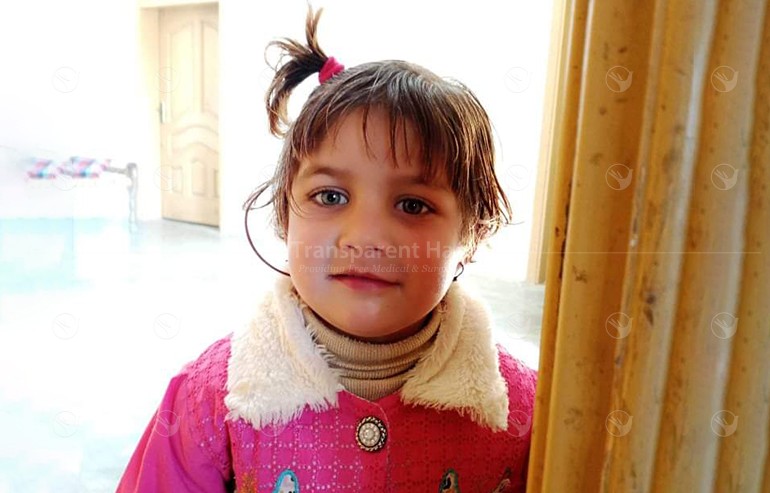 Umme Hani's Story
Umme Hani, a resident of Lower Dir, has spent the first five years of her life in silence due to hearing loss. You can introduce her to the world of sounds. We urge you to support Umme Hani's Cochlear Implant Surgery as much as you can. 
As an infant, Umme Hani didn't wake up or cry in the presence of loud noises as other babies normally do. Her mother started to realize that her behavior might not be normal. Her mother took her to the hospital. Upon thorough examination, the doctor diagnosed Umme Hani with Sensorineural Hearing Loss. Sensorineural hearing loss, or SNHL, is a congenital condition. Problems with the nerve pathways from the inner ear to the brain cause SNHL. Soft sounds may be hard to hear. Even louder sounds may be unclear or may sound muffled. This is the most common type of permanent hearing loss.
To treat this condition, the doctor has advised Umme Hani to undergo cochlear implant surgery. A cochlear implant is a small electronic device that electrically stimulates the cochlear nerve (nerve for hearing). The implant has external and internal parts. The external part sits behind the ear. It picks up sounds with a microphone. It then processes the sound and transmits it to the internal part of the implant.
Unfortunately, Umme Hani's mother cannot afford the hefty cost of a cochlear implant surgery.  Her mother told us:
"Ever since Umme's father passed away, we've been struggling to make ends meet. There's no way for me to pay for the expensive cochlear implant. I hardly manage to survive the month on the support of my relatives. Please help my daughter."
Umme Hani's mother has registered her case with Transparent Hands. We are determined to help her. Support Umme Hani's cochlear implant surgery and fill her life with wonderful sounds. 
---
Disclaimer: Transparent Hands makes sure that all the patients get surgery in time. If a patient requires urgent surgery and his/her condition is serious, Transparent Hands conducts the surgery immediately. In the meantime, his/her campaign stays active on the website until we raise the complete funding. The hospitals on our panel have complete trust in us and wait for the payments until the patient's funding is completed.
Be the first one to support .