Usman awaits Cochlear Implant Surgery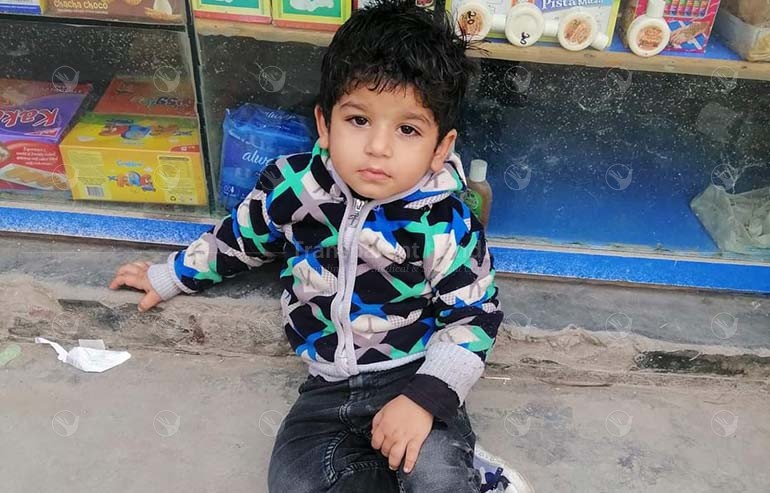 Muhammad Usman's Story
Usman awaits Cochlear Implant Surgery. Usman's father told us that his son's cluelessness stems from his inability to hear sounds. He told us that Muhammad Usman needs a cochlear implant surgery. We sincerely request you to please donate for Usman's cochlear implant and help him unlock the world of sound.
Ever since four years old Usman was born, he was an unusually calm child. He did not make a fuss about loud noises in sleep like other infants. At first, his parents rejoiced at this fact. However, the joy changed into worry when they found out that Usman is suffering from sensorineural hearing loss. 
The news swept away the ground beneath their feet. The doctor told them that cochlear implant surgery is the only way to give Usman a modified sense of sound.
Unfortunately, Muhammad Usman's father cannot afford the hefty cost of cochlear implant surgery. Usman's father is the sole earner of the family. He works at a pan shop in his neighbourhood and hardly manages to earn PKR 15000 per month. Due to the COVID 19 pandemic, his shop suffered loss and consequently their financial situation worsened. Because of rent and utilities, they find themselves unable to arrange for Muhammad Usman's cochlear implant surgery. Usman's father told us:
"Even if I save up for an entire lifetime, I won't be able to save up enough for my son's surgery. Every breath I take, every bite I eat is a burden on me. The thought of my son's hearing disability keeps me up at night. I do not know how to help him."
After a lot of distress, Usman's parents decided to register his case with Transparent Hands. As Usman awaits Cochlear Implant Surgery, we have assured them that we would try our best to arrange for his surgery as soon as we can. But, it is not possible without your help. We urge you to please donate for Usman's cochlear implant as much as you can.
---
Disclaimer: Transparent Hands makes sure that all the patients get surgery in time. If a patient requires urgent surgery and his/her condition is serious, Transparent Hands conducts the surgery immediately. In the meantime, his/her campaign stays active on the website until we raise the complete funding. The hospitals on our panel have complete trust in us and wait for the payments until the patient's funding is completed.

---

---

---

---

---
---

---
---