Your donations can make Muhammad Asad's cochlear implant surgery possible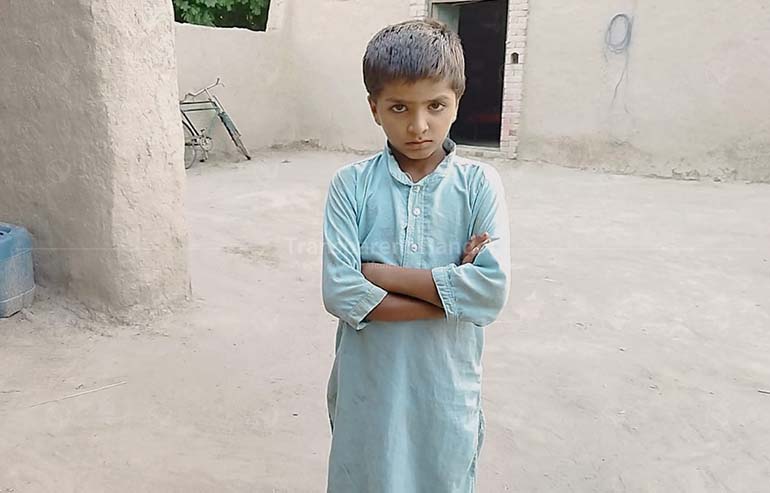 Muhammad Asad's Story
Muhammad Asad's sense of hearing was snatched from him 1.5 years ago. He is  a  6 years old child now. You can help Asad regain his hearing ability by donating for his cochlear implant surgery. Even your small donation can help him lead a normal life. Your donations can make Muhammad Asad hear again. 
Muhammad Asad, aged 6 years, a resident of Bhakhar, suffered from high grade fever one and a half years back. His parents took him to a hospital where his symptomatic treatment was done. In a few months, he developed an ear infection. His parents noticed that he was not responding to their voices anymore. Then his parents took him to the hospital again. Where, after several tests, the doctor diagnosed him with sensorineural hearing loss. The doctor advised him to get a cochlear implant. Now, cochlear implant surgery is the only option for permanently curing his condition. A cochlear implant is a surgically implanted neuroprosthetic device that will give Asad a modified sense of sound. Unfortunately due to financial constraints, his father is unable to afford this surgery. 
Asad is living in his grandparents' house. His father is a laborer who is the only one to feed the family, run the house, and also get Asad's treatment done. His monthly income is PKR. 15,000. With this mere income, his father cannot afford this surgery.
"We were all happy a year and a half ago, but our smiles turned into tears just because of our child. Our child stopped responding to our voices. Our child is suffering from this ailment and we also are suffering with him. Please help us fight this disease."  Irshad Khan       (Asad's Father)
After a friend's suggestion, Muhammad Asad's parents have registered his case with Transparent Hands. We want him to be able to hear his parent's voices soon. But, we need your help to make a family's dream come true. Your donations can make Muhammad Asad hear again. Please donate for Asad's cochlear implant surgery and help him hear again.
---
Disclaimer: Transparent Hands makes sure that all the patients get surgery in time. If a patient requires urgent surgery and his/her condition is serious, Transparent Hands conducts the surgery immediately. In the meantime, his/her campaign stays active on the website until we raise the complete funding. The hospitals on our panel have complete trust in us and wait for the payments until the patient's funding is completed.

---

---

---

---

---

---

---

---

---

---

---
---

---

---

---

---

---

---

---
---

---
---
---