CEO Rameeza Mueen's Interview on NEXT TV Aap Aur Aap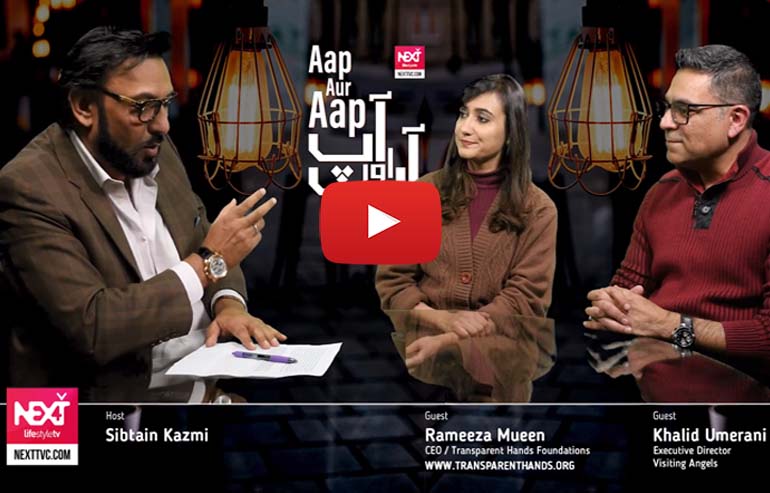 CEO Rameeza Moeen and Khalid Umerani were in conversation with Sibtain Kazmi on NEXT TV's Aap Aur Aap. This interview features a detailed discussion on the goals and objectives of Transparent Hands, as well as the current and future prospects. The discussion starts off with some statistics on the alarming healthcare deficit in Pakistan and segues into the role Transparent Hands is playing to improve the situation, detailing the organization's journey from its humble beginnings to having 20 hospitals all over Pakistan on board.
This interview also informs viewers about how the crowdfunding platform of Transparent Hands operates. Rameeza and Khalid discuss how patient eligibility is determined through background checks and medical verification, how each donor is free to choose the type of surgery or medical treatment they donate to, and how the donations are handled with complete transparency.
Watch the full interview below: