Media Coverage of Transparent Hands' Flood Relief Program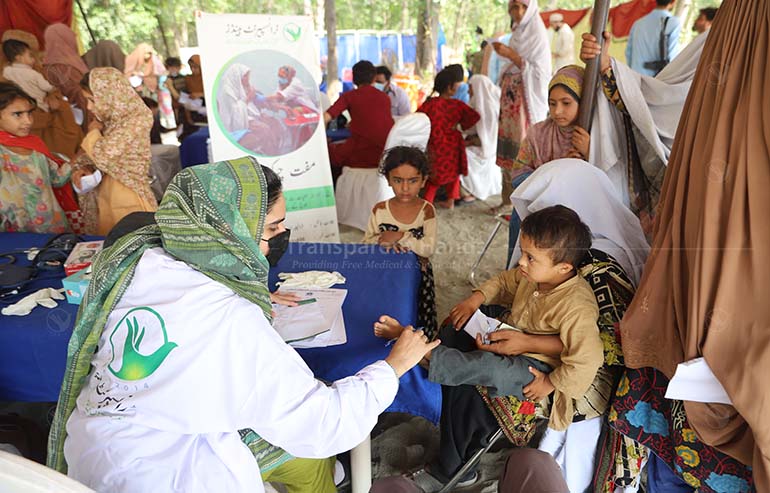 Transparent Hands' ongoing flood relief efforts are helping tens of thousands of affectees in KPK, Sindh, and South Punjab. With the support of hundreds of donors, sponsors, and participating organizations, we have held around 50 flood relief camps and helped approximately 100,000 flood victims so far. 
Our flood relief activities were covered by several prominent newspapers, publications, and TV channels, including Dawn, The News International, City 42, Daily Sama, Daily Ausaf, Daily Nai Baat, Jahan Pakistan, Balochistan Observer, INI News, Daily Sahafat, Daily Sarkar, Daily Khabrain, PNN, GNN, K21, Royal News, Punjab News, and Lahore Rang.
Some of these flood relief camps were sponsored by Packages Foundation, GenITeam Solutions, CopperGat Cables, LUMS, MNM Foods, Atlas Copco, Soorty Enterprises, Sabra Hamida Trust, and Al Amal International Charity. Sojhla Welfare Foundation, Alkhidmat Foundation, Bahria Foundation, Bibi Malala General Hospital, Dehleez Welfare Foundation also participated in a few of the flood relief camps and supported some of the arrangements.
Our flood relief camp team, which included male and female doctors, nurses, and pharmacists, provided a wide range of free healthcare services to the affectees. The flood victims received: 
Free Consultations

First Aid

Medicines 

Hepatitis B & C Screenings 

Blood Sugar Test

Blood Pressure Checkup

Uric Acid Test

Cholesterol Test

Typhoid Test

Ultrasound scans in areas 
Under our food distribution program, our team handed out food packs to flood-hit families in South Punjab, Khyber Pakhtunkhwa, and Sindh. Each food pack contained all the essentials a family needs to survive.
Our team of doctors and medical staff also held preventive healthcare sessions at the camps to raise awareness about various health issues that are caused by floods. The sessions focused on: 
Skin infections 

Water-Borne Diseases

Hygiene

Water Contamination 

Malaria and Dengue
The flood relief camp team consisted of male and female doctors, nurses, lab technicians, pharmacists, photographers, supervisors, registrars, and crew workers.
Join hands with Transparent Hands today to help more flood victims recover from the devastation caused by the floods.