Press Coverage of Hattar Medical Camp Held by Transparent Hands and Atlas Copco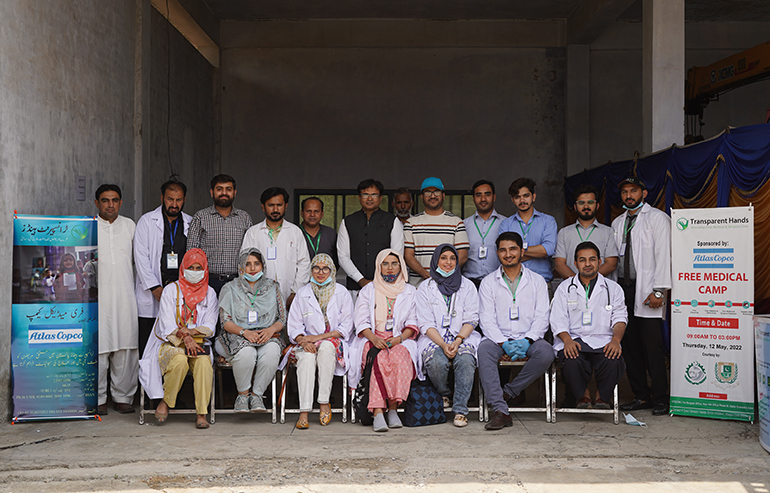 On May 12, 2022, Transparent Hands and Atlas Copco arranged a free medical camp in Hattar Economic Zone to provide treatments to unprivileged and vulnerable patients. The medical camp was covered by several prominent newspapers, publications, and television news channels, including Daily City 42, Lahore Rang, Daily Sama, Daily Ausaf, Daily Jinnah Lahore, Jahan Pakistan, and Mashriq.
The medical camp team consisted of 17 members, including a supervisor, four doctors, two pharmacists, one photographer, two lab technicians, two female staff nurses, two patient registrars (one male and one female), and three crew workers.
A total of 368 deserving patients received free consultations. Besides free medicines, the patients were also provided with blood sugar tests, blood pressure tests, and hepatitis B and C screenings free of charge. An awareness session on health and precautionary measures was also held for the patients and attendees.
Most of the patients who sought consultation were suffering from fever, eye diseases, diabetes, pains, hypertension, gastric problems, and flu. Free medicines were given to a large number of deserving patients. Only five patients needed to undergo surgeries. This free medical camp made a lasting difference in the lives of more than 360 patients and their families.