Khawaja Ahmed Share's Our Success Story on Public News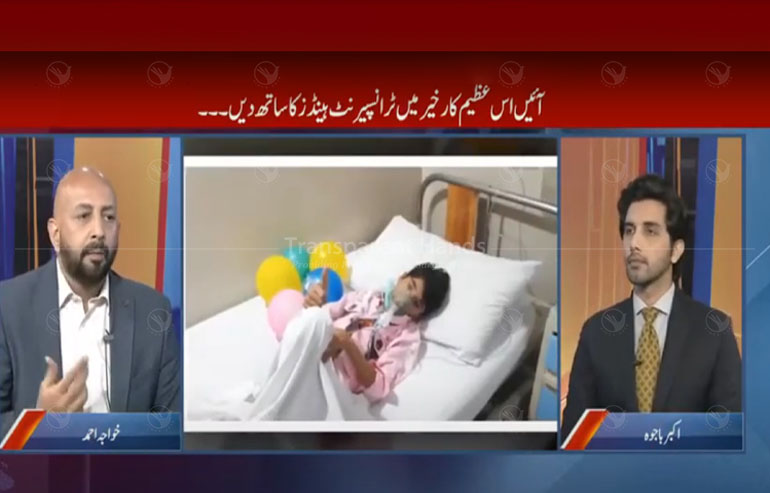 This transmission featured Transparent Hands' Director, Khawaja Ahmed, who introduced how the organisation came into existance, and talked about how it operates, and why its work is essential for the underprivileged community of Pakistan.
The interview also informs viewers about how the crowdfunding platform of Transparent Hands operates. Khawaja Ahmed explains discuss patient eligibility is determined through background checks and medical verification, how each donor is free to choose the type of surgery or medical treatment they donate to, and how the donations are handled with complete transparency on the global web portal.
Watch the full transmission below: