Media Coverage of Kotri Medical Camp Arranged by Transparent Hands and Rafhan Maize Products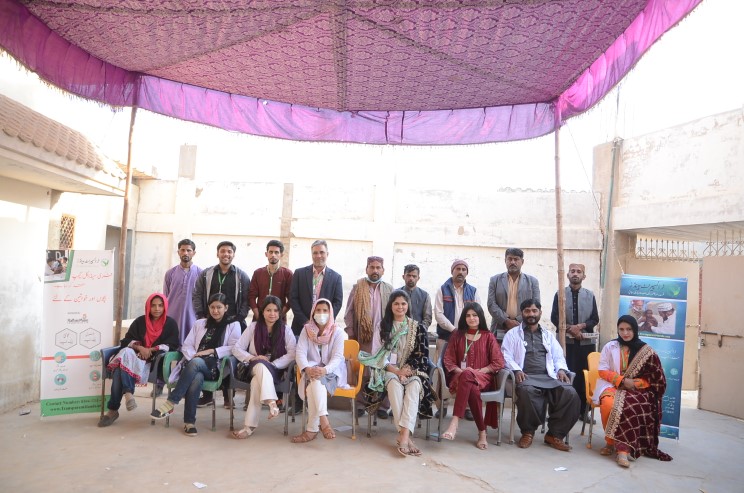 On December 18 and 19, 2021, Transparent Hands and Rafhan Maize Products joined hands to hold a free two-day medical camp in Kotri for patients belonging to underprivileged communities. The medical camp was featured in several prominent newspapers and publications, including Daily Ausaf, Daily Mashriq, Daily Jinnah Lahore, SAMA Lahore, Jahan Pakistan Lahore, and The Daily Pakistan. 
Over 820 patients belonging to underprivileged communities received free check-ups, which included ultrasound scans, and blood sugar and blood pressure tests. A large number of women and children benefited from the medical camp as well. Free medicines were given to the patients and some of the patients were registered by Transparent Hands for further surgical or medical treatments. The medical camp was organised and managed by Transparent Hands, and Rafan Maize Products joined hands with the organization under its Corporate Social Responsibility (CSR) Program.
The medical camp team consisted of 24 members, including three doctors, one supervisor, one sonologist, two female nurses, three pharmacists, four patient registrars, one photographer, and nine crew workers. The team followed all COVID SOPs such as wearing face masks, hand sanitization, and social distancing. An awareness session about hygiene was also held. 
The doctors at the medical camp diagnosed patients suffering from chest infections, flu, fever, joint pains, general weakness, and various types of skin and stomach infections. Just six patients were advised by the doctors to undergo a surgical procedure. Transparent Hands will arrange their treatment at one of the panel hospitals in the vicinity. 
Transparent Hands appreciates Rafhan Maize Products' continued support and looks forward to more such collaborations to provide quality healthcare, including surgical and medical treatments, to underprivileged communities across Pakistan.