Media Coverage of Kotri Medical Camp Held in February 2022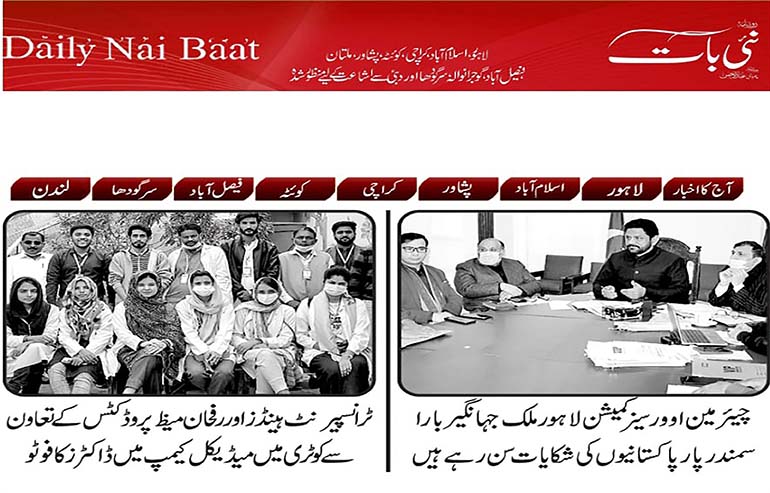 On February 12 and 13, 2022, Transparent Hands and Rafhan Maize Products joined hands to hold another free two-day medical camp in Kotri for patients belonging to underprivileged communities. The camp was featured in several prominent newspapers and publications, including Daily Nai Baat, City42, and Jahan Pakistan. 
More than 740 deserving patients received free consultations, medicines, blood sugar tests, ultrasound scans, and blood pressure tests. Some of these patients were registered by Transparent Hands for further surgical or medical treatments. The camp was organized and managed by Transparent Hands, and Rafhan Maize Products joined hands with the organization under its Corporate Social Responsibility (CSR) Program.
The doctors at the medical camp diagnosed patients suffering from various diseases, including flu, cough, fever, diabetes, pains, hypertension, gastric problems, and allergies. A large number of deserving patients received free medicines. Just eight patients were advised to undergo surgeries. Transparent Hands has registered their cases and they will be treated at a panel hospital in Hyderabad.
Transparent Hands appreciates Rafhan Maize Products' continued support and looks forward to more such collaborations to bring quality health care to remote and underprivileged communities across the country.