News Coverage of Kotri Medical Camp Arranged by Transparent Hands and Rafhan Maize Products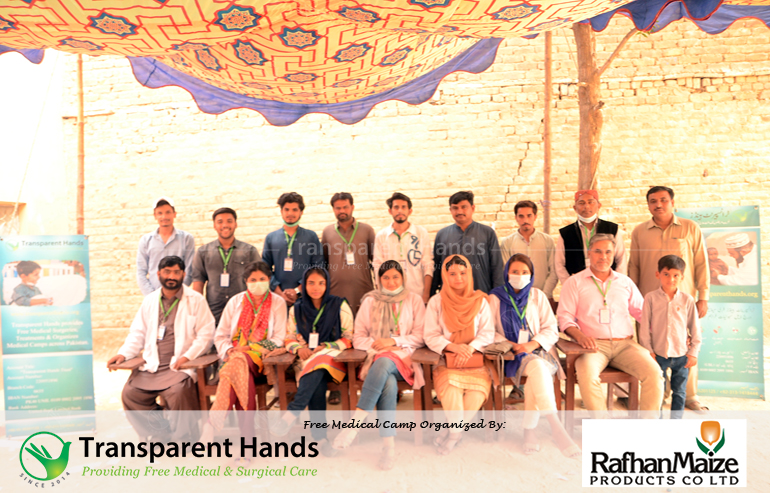 On March 19 and 20, 2022, Transparent Hands and Rafhan Maize Products held a free two-day medical camp with the vision to bring quality health care to the underprivileged communities in Kotri, Sindh. The medical camp was covered by several prominent newspapers and television news channels, including Daily Nai Baat, Khyber News, and GNN.
The free medical camp was organized and managed by Transparent Hands, and Rafhan Maize Products joined hands with the organization under its Corporate Social Responsibility (CSR) Program. At the medical camp, deserving patients received consultations, medicines, blood sugar tests, ultrasound scans, and blood pressure tests free of charge. Some of these patients were also registered by Transparent Hands for surgeries and medical procedures. We also held an awareness session about hygiene and cleanliness for the patients and attendees.
Our medical camp team consisted of 21 members, including a supervisor, three doctors (one male and two females), a sonologist, two nurses, two pharmacists, four patient registrars, a photographer, and seven crew workers. This free two-day medical camp made a difference in the lives of 826 patients, including 728 women and children, and their families.