Transparent Hands CEO Rameeza Mueen's Exclusive Interview with News Record Magazine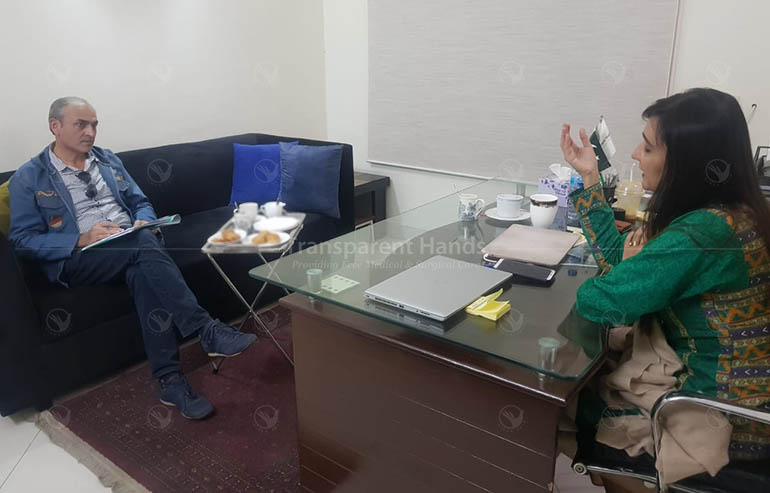 Ms. Rameeza Mueen, CEO Transparent Hands, gave an exclusive interview to the News Record magazine on 12th November, 2020 for their November 2020 issue. During the interview, she highlighted the challenges that Pakistan faces in the healthcare sector and how the Transparent Hands team is playing its part. The main objective of the organization is to provide free of cost quality medical facilities to people, who otherwise, cannot afford expensive medical procedures and surgeries.
In this regard, since the inception of the organization, more than 24,000 patients have been treated and 1500 patients have undergone free surgeries. She also shed light on the transparent data management and record keeping policy of our organization and how it has helped in gaining the donors' trust. The donors can not only view the patient's medical reports but also their hospital bills on the website.
In recognition of her philanthropic services, Ms. Rameeza Mueen was awarded Tamgha-e-Imtiaz by the government of Pakistan. The interview was conducted by the magazine's editor Khawaja Aftab Hassan.