Help Us Provide Quality Health Care To the People of Kotri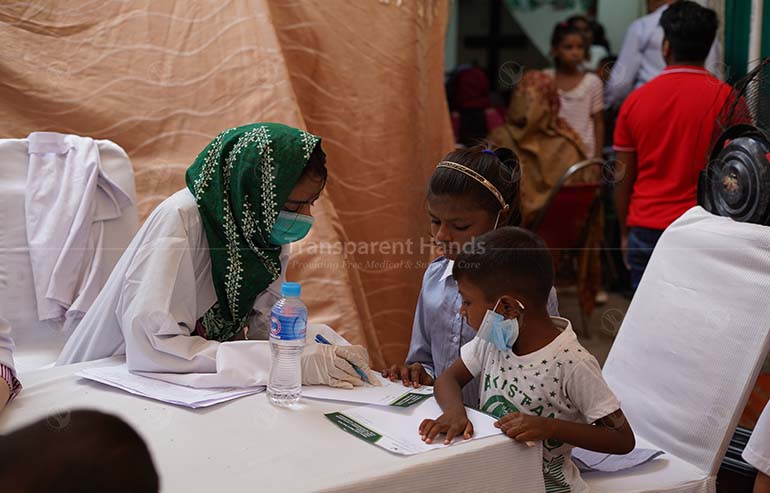 Overview:
Transparent Hands is planning to hold a free medical camp in Kotri Sindh. Our team of dedicated doctors and specialists will deliver the following services to hundreds of patients belonging to underprivileged communities at this medical camp:
Free Consultation

Free Medicines

Free Hepatitis B & C Screening

Free BSR & Blood Pressure Test

Free Medical & Surgical Cases Treatment
Challenge:
Kotri is situated in the Jamshoro District of Pakistan's Sindh province. It is Jamshoro District's largest city and is located on the right bank of the Indus River. It is also a major textile and fishing hub. The residents of Kotri suffer from many diseases, including hypertension, diabetes, and gastrointestinal problems. Despite being one of the major and the most densely populated areas of Sindh, Kotri is unable to provide quality health care to its residents. Many of the health care facilities in the area are overburdened.
Our Solution:
To bring quality health care to the residents of Kotri, Transparent Hands aims to organize a free medical camp. Patients belonging to underprivileged communities will receive free consultations, diagnostic tests, and medicines. In addition, deserving patients that require surgeries or medical procedures will be registered by Transparent Hands. They will be treated at one of our panel hospitals. There are over 46 private hospitals on our panel. Join hands with us and donate to provide free medical care to deserving patients in Kotri. 

---

---
---