Annual Meeting with Directors, Doctors and Corporate Partners of Transparent Hands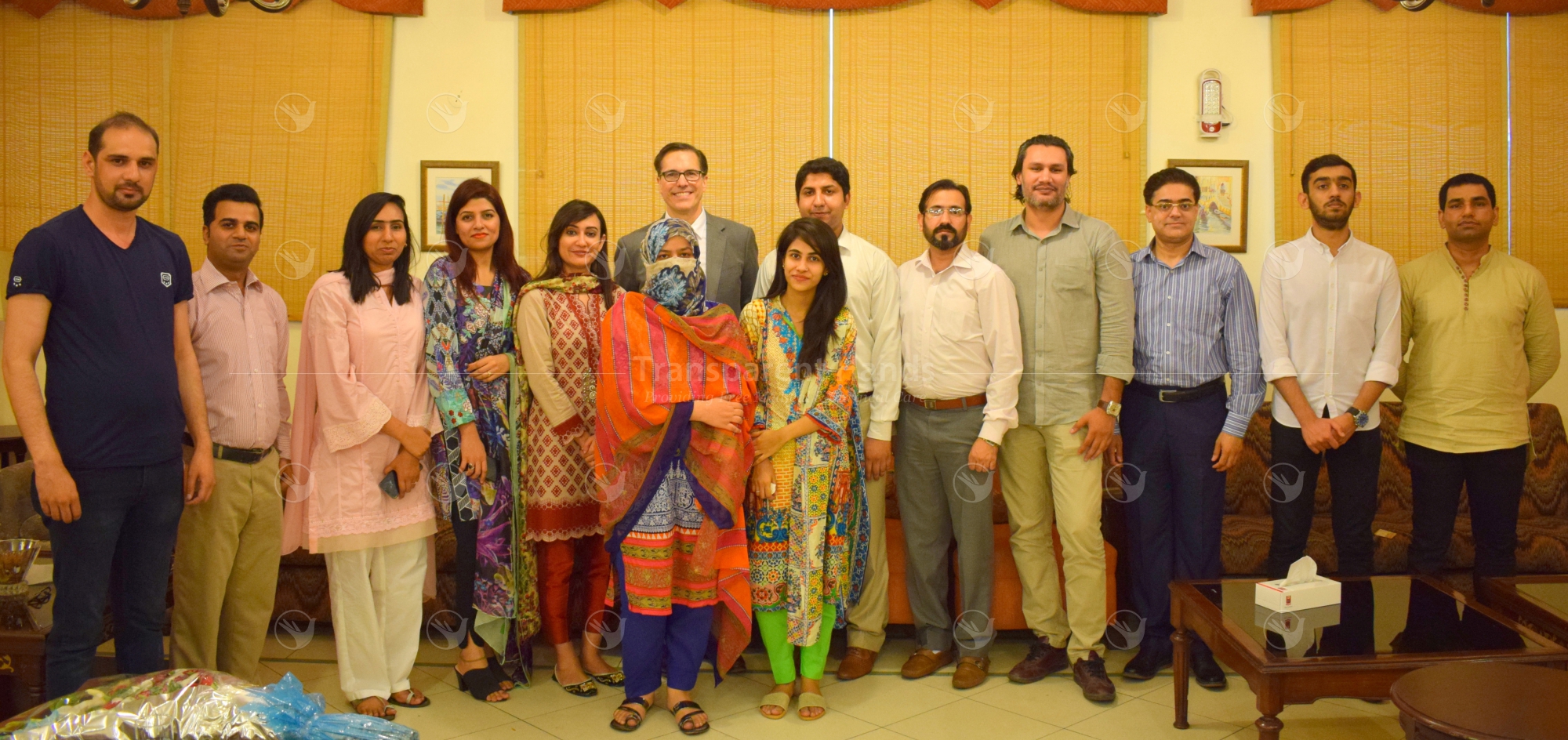 The annual meeting of Transparent Hands was held on 18th June 2019, hosted by CEO Ms. Rameeza Mueen and presided by Mr. Michel Heitstuman, Director Transparent Hands Foundation USA Inc. The meeting was attended by the doctors from various on-panel hospitals of Transparent Hands including Dr. Shehla Javed (CEO Akram Medical Complex), Dr. Imran (CEO Noor Medicare Hospital) and Dr. Fawad (Medical advisor Transparent Hands and Consultant General Surgeon at Nawaz Sharif Hospital, Lahore). Mr. Mehdi Mohsin – CEO – Mitchell's Fruit Farms Limited, Ms. Robina Shaheen Wattoo – CEO Ameer Begum Welfare Trust and Mr. Uzair from Packages Limited were also present at the meeting.
Addressing the gathering, Mr. Michel said, "it has been a tremendous 5-year journey of Transparent Hands. We had never thought to reach the stage we are at today but it has only become possible with hard work and dedication of each one of you. I really hope that in coming years, we'll be able to cater to the needs of masses across Pakistan, giving them the right to access free and quality healthcare".
Further adding to this, Ms. Rameeza Mueen said, "I'd like to take this opportunity to thank everyone here who has always gone above and beyond to ensure that our patients receive the required treatment without any discrimination".
New strategies were also discussed in the meeting to ensure better healthcare access through telehealth and patient monitoring in remote areas. The main focus was to expand capacity in the healthcare system of Pakistan that is marked by significant shortages and discrepancies.