Annual Strategic Meeting with Qasim Mueen, CSO & Co-Founder Transparent Hands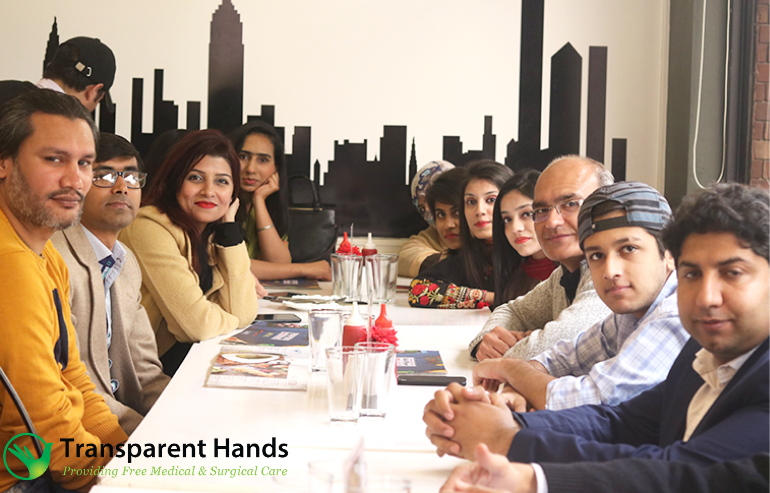 The success of any organization, no matter what size or industry, depends on effective strategic planning. A right strategic plan can provide a clear road map to accomplish the organization's specific goals and it also increases productivity. Transparent Hands organizes timely strategic meetings to ensure that the organization's operations run smoothly while achieving its goals.
The annual strategic meeting was held under the chairmanship of Mr. Qasim Mueen, CSO and Co-Founder of Transparent Hands with the team. In the meeting, many key points were discussed regarding the expansion and further growth of Transparent Hands including risk identification, KPI's, long term vision, market trends and overall review of an organization's success.
"Over the past years, we have worked hard to save as many lives as we could, but this year we don't only want to reach out to the patients who need surgical treatment but also to the masses who are in dire need of medical treatment but they cannot access quality healthcare due to poverty. Let's work together and take the necessary steps to alleviate the sufferings of our people in any way we can," said Mr. Qasim Mueen.
Further action steps were also discussed in the meeting such as the new healthcare mechanism through which underprivileged people across the country can get maximum healthcare benefits free of cost. The organization has committed to focusing on the significant issues that are prevailing in the society such as medical treatment facility to the poverty-stricken community in the most rural parts of Pakistan, disease awareness, prevention and much more.