Raheel Abbas Director of Operations Transparent Hands Invited as a Guest Speaker to Annual Ceremony of Sir Syed Pilot High School, Wazirabad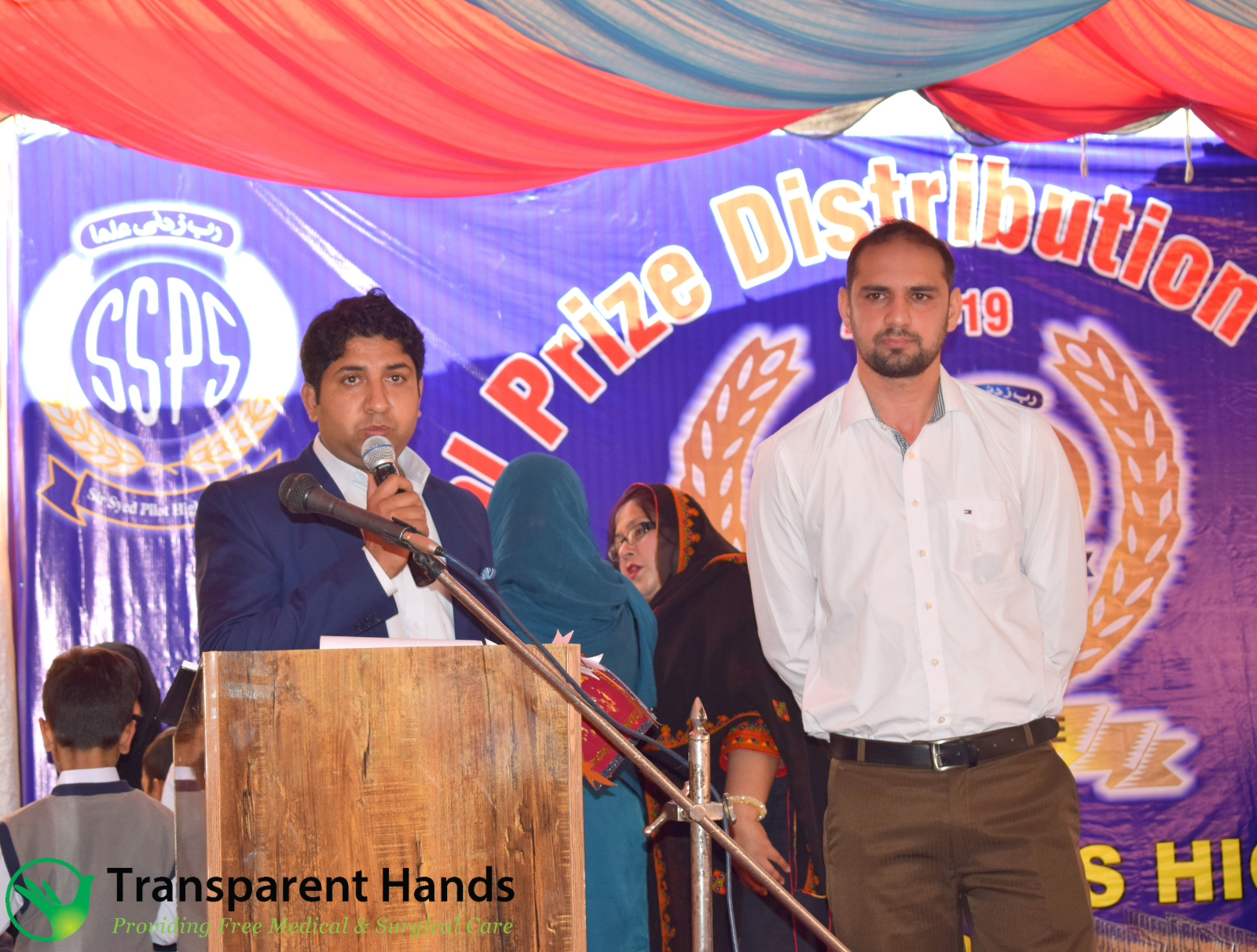 Mr. Raheel Abbas, Director of Operations and Mr. Aftab Khan, Healthcare Administrator of Transparent Hands were invited as special guests to the Annual Prize Distribution Ceremony of Sir Syed Pilot High School, Wazirabad by the founder of school Mr. Major (R) Mudasser Raza Butt.
The staff of school and over 1000 students from play group to 10th standard and their families were also present at the event. Mr. Raheel Abbas and Mr. Aftab Khan talked about Transparent Hands and how the school's staff, students and their families could participate in this noble cause.
On this occasion, Mr. Mudasser Raza Butt said,
"Little kids may not have much knowledge about healthcare issues but students of class 9th and 10th have better understanding and they have to actively participate in spreading this social cause to the masses. If you see any needy patient in your homes, streets or neighborhoods, it's your responsibility to reach out to them and connect to Transparent Hands"
Transparent Hands's representatives also announced to conduct a free medical camp on 7th April, 2019 in the school. In the camp, Transparent Hands will provide free medical checkup facility, free medicines and free lab test facility to not only the needy staff and students of the school but also their families and patients in Wazirabad and surrounding areas.