"Ride for Health" – Transparent Hands Collaborates with Shahi Sawari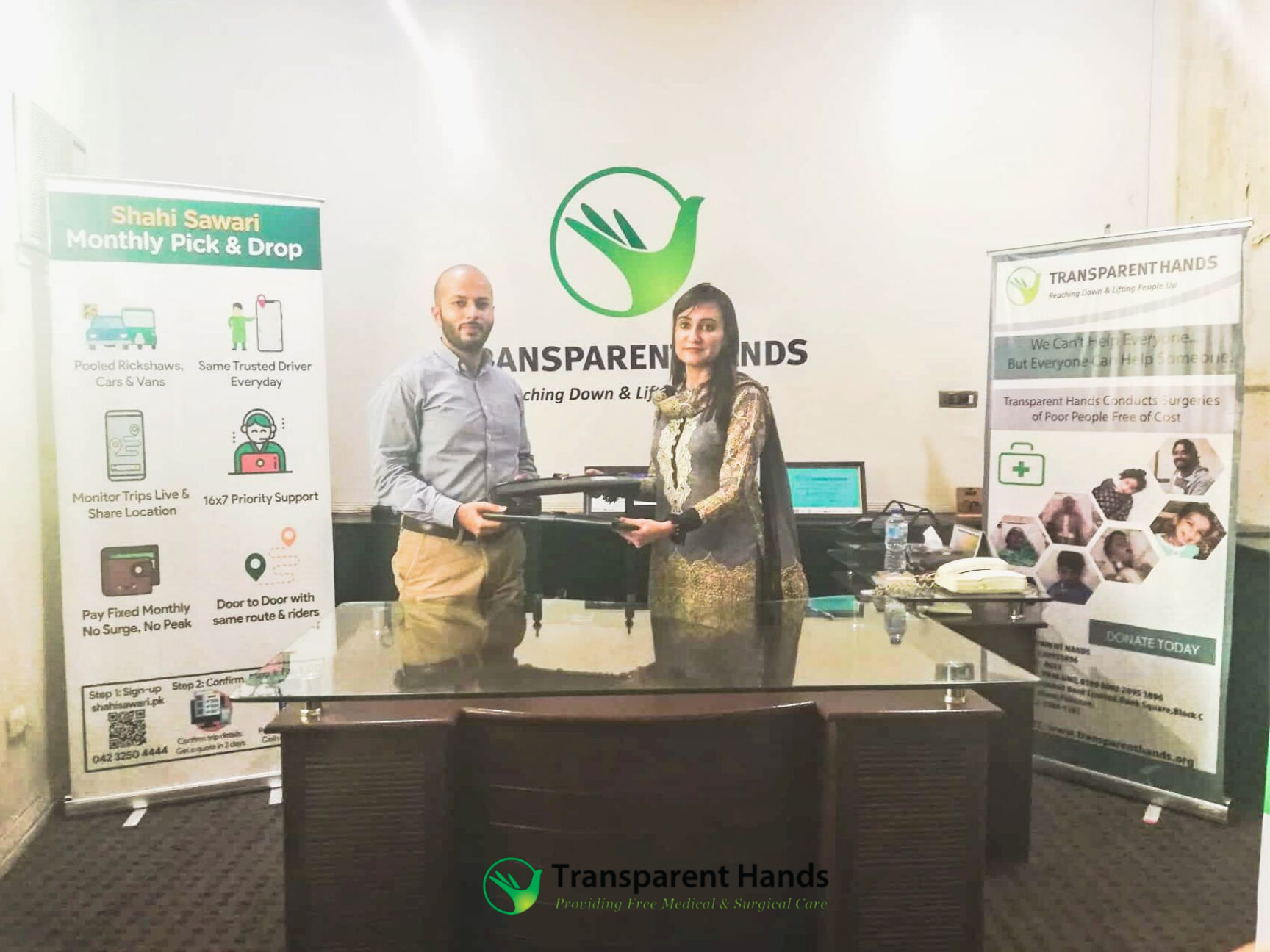 Transparent Hands is proud to join hands with Shahi Sawari – a pioneering technology company developing and operating aggregator platforms focused on providing affordable transportation and logistics solutions to the masses while increasing the operating efficiency and earnings for the service providers. Both the organizations have collaborated to contribute to free healthcare for those who cannot afford. A Memorandum of Understanding (MoU) has been signed between Ms. Rameeza Mueen, CEO Transparent Hands and Mr. Mehras Tayyab, Co-Founder Shahi Sawari on 10th July 2019 at Transparent Hands office, Lahore.
With this collaboration, Shahi Swari plans to actively participate in Transparent Hands's initiatives to provide adequate healthcare services to the masses across the country. Apart from helping thousands of patients by funding their treatment, Shahi Sawari will utilize its platform to support the underprivileged community on a greater level by promoting the cause. In addition to that, Transparent Hands will facilitate the deserving drivers of Shahi Sawari and their families.
Since its inception, Shahi Sawari has been providing monthly pick and drop services which are designed for daily commute to and from school, college and workplace while keeping convenience, safety and affordability in mind. Now, with the collaboration of Transparent Hands, Shahi Sawari has expanded its services in the healthcare sector as well.
You can also support this campaign by taking rides with Shahi Sawai and giving hope to millions of vulnerable people across Pakistan!