Transparent Hands Annual Meeting 2021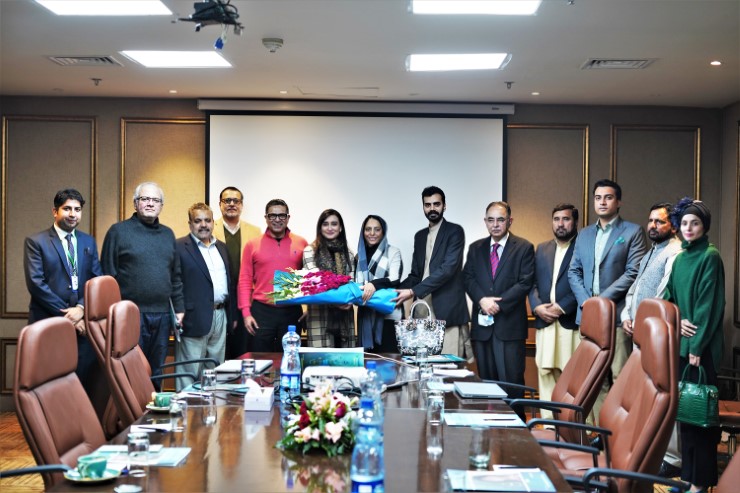 Transparent Hands held an annual meeting on December 28, 2021, to update the Board of Advisors and other stakeholders on key milestones, performance, and new strategies. CEO Ms. Rameeza Mueen hosted the meeting which was attended by Mr. Agha Zafar Abbas (Director of KPME), Dr. Shehla Akram (CEO of Akram Medical Complex), Mr. Mian Safdar (CEO of Coppergat), Mr. Ahmad Hasnain (Managing Director of Allied Marketing), Mr. Faisal Kabli (CEO of Jamin Java), Mr. Shaukat Hassan (Chairman of HTL), Mr. Sohail Shahzad (General Manager of Atlas Copco), Mr. Saira Malik (Manager Ethics & Legal Compliance, Rafhan Maize), Mr. M. Abu Bakar Siddique (Chairman of Traders Union Lahore Cantt), Mr. Jahangir Eisar (Director of Dar-e-Arqam Schools), and Mr. Khalid Umerani, as well as doctors and senior staff members.
Commenting on the organization's achievements, Ms. Rameeza Mueen said, "Transparent Hands' exponential growth over the past few years would not have been possible without the contributions, hard work, and passion of all the individuals and organizations who've joined hands with us. Now, we've set our eyes on even higher targets to meet the needs of more deserving patients across Pakistan."
The meeting covered several topics, including the total number of patients supported and donations received during the past year. CEO Transparent Hands laid out the roadmap for the organization's growth in 2022. The number of surgeries and medical procedures, which include cochlear implant surgeries, has been increased to 1000 and a hundred medical camps will be arranged. In addition, Transparent Hands plans to construct its first hospital and aims to acquire land for it in 2022. She also acknowledged the achievements of outstanding staff members with appreciation certificates. 
The meeting concluded on a note of hope that Transparent Hands' sponsors, corporate partners, donors, volunteers, and staff will continue to support the organization's mission to save lives and make quality healthcare available to those who belong to underprivileged communities.