Transparent Hands has Collaborated with Fri-Chicks for "EAT TO DONATE" Campaign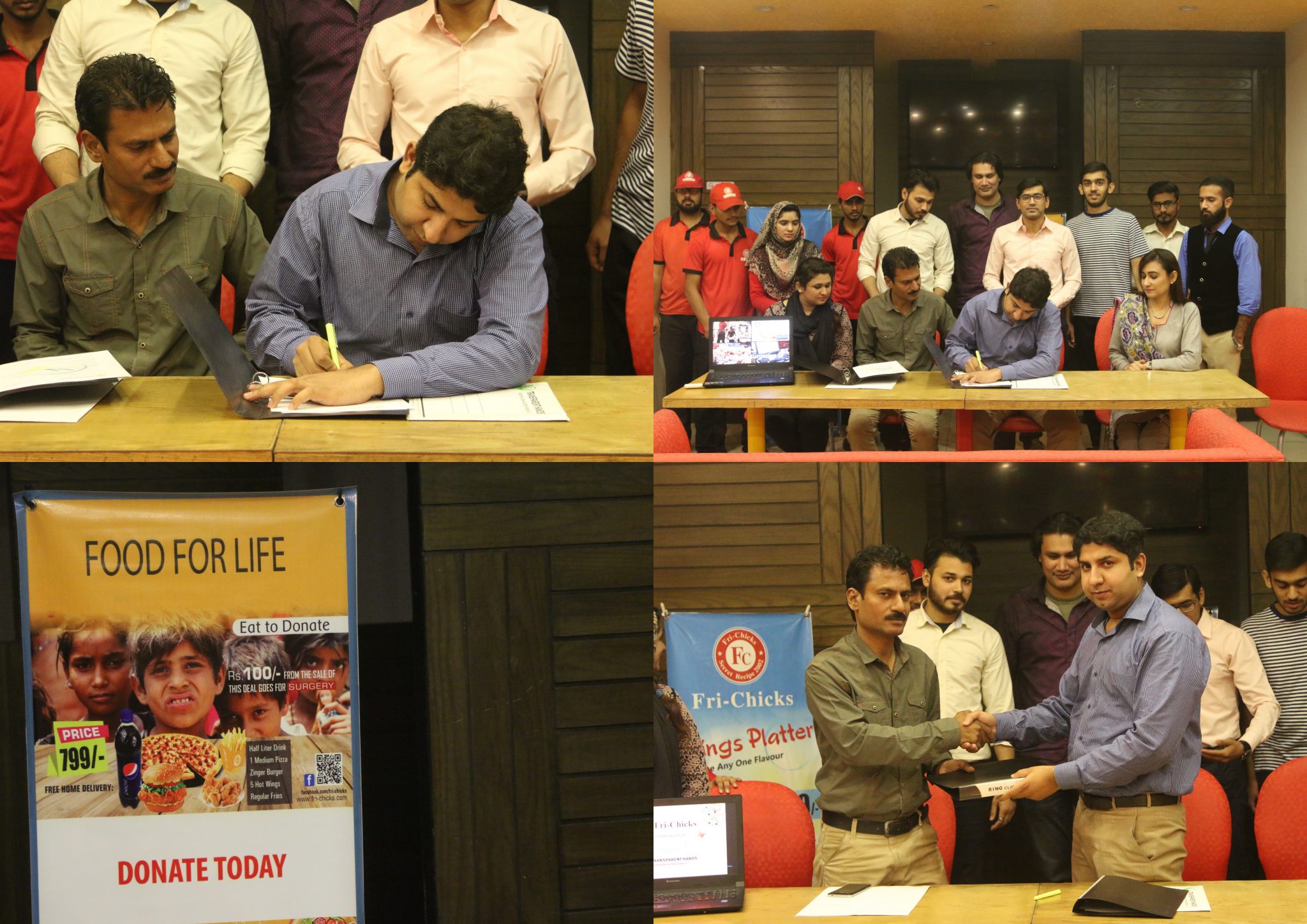 Transparent Hands is proud to collaborate with Pakistan's biggest local fast-food chain for their "Eat to Donate" Campaign. An MOU was signed between Fri-Chicks and Transparent Hands to initiate the campaign. The main purpose of this campaign is to fund the surgical treatment of the underprivileged people of Pakistan by eating a meal. This specific "Food for life" meal campaign is designed to provide an opportunity for people to help the poor and needy patients registered with Transparent Hands.
All you have to do is visit any Fri-Chicks branch all over Punjab with your friends and family and buy the deal. Rupees 100 from this deal will be added to fund the surgical treatment of hundreds of patients suffering from mild to severe health issues with Transparent Hands. 
Let's put a small effort to help deserving people. Hurry up and visit your nearest Fri-Chicks outlet to enjoy the delicious food all across Punjab.
JOIN HANDS WITH TRANSPARENT HANDS AND FRI-CHICKS AND SAVE HUNDREDS OF LIVES!