Transparent Hands Hosts Appreciation Event for Staff Members & Volunteers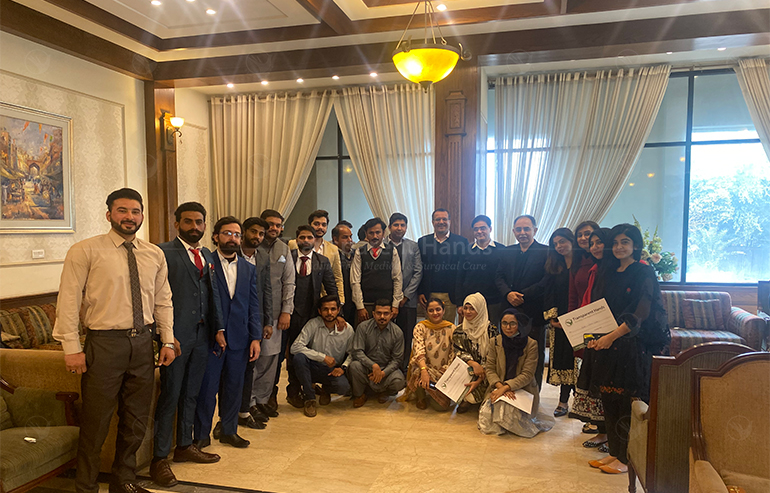 Lahore, Pakistan – Transparent Hands recently hosted an event at the Lahore Gymkhana Club to appreciate the efforts of its in-house employees, paramedical staff, and volunteers. The event, which took place on Friday, January 20, 2023, was a way for the organization to thank those who have dedicated their time and efforts to help those in need.
During the event, certificates were distributed to the employees, staff, and volunteers as a token of appreciation for their hard work and dedication. The ceremony was also an opportunity for the organization to treat its attendants to a delicious lunch, where they were able to enjoy good food and great company.
"We are so grateful for the hard work and dedication of our employees, staff, and volunteers," said Transparent Hands CEO, Rameeza Mueen. "Their efforts have helped us to provide free quality healthcare and surgeries to those in need. So we wanted to take this opportunity to show them how much we appreciate their contributions."
Transparent Hands has been working tirelessly to provide quality medical treatments, healthcare, and surgeries to the poor and underprivileged communities of Pakistan. The organization has successfully conducted hundreds of medical camps, and flood relief camps, and provided various surgeries to people in need, including open-heart surgeries, cochlear implants, prosthetic limbs, orthopedic surgeries, and more. Transparent Hands has also planned to restart a Mobile Health Unit to provide healthcare services to remote areas.