Transparent Hands & Indigo Textile Sign an MoU to Provide Free Quality Healthcare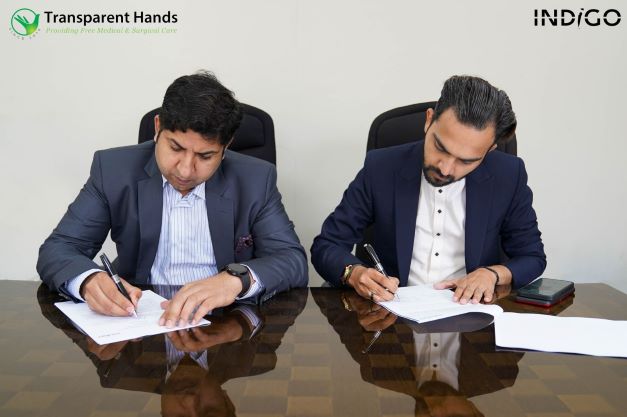 Transparent Hands has signed an MoU with Indigo Textile, a renowned textile company, to provide free medical camps and surgeries for underprivileged people across the country. The MoU was signed by Mr. Raheel Abbas, Director of Operations at Transparent Hands, and Mr. Shiraz Jarani, CSR Lead of Indigo Textile (Pvt) Ltd. Under this collaboration, both organizations will jointly organize free medical camps and provide top-quality healthcare services to deserving patients. They have also agreed to fund and provide free surgeries to those who cannot afford them.
Transparent Hands is working tirelessly to provide quality healthcare services to people who are unable to afford them. This collaboration with Indigo Textile will help extend its reach and provide more medical assistance to deserving patients across the country. Indigo Textile has always been a socially responsible organization and has been involved in several initiatives aimed at improving the lives of people in Pakistan. This collaboration with Transparent Hands is another step in that direction.
Mr. Raheel Abbas said, "We are very excited about this collaboration with Indigo Textile. It will help us extend our reach to remote areas and provide free medical services to people in need. We are grateful to Indigo Textile for their support in this initiative."
Mr. Shiraz Jarani expressed, "We are committed to supporting initiatives that make a positive impact on the lives of people in Pakistan. This collaboration with Transparent Hands is an important step in our efforts to improve healthcare services in the country."
With this collaboration, Transparent Hands and Indigo Textile are aiming to make healthcare services more accessible to underprivileged people in Pakistan and make a positive impact on their lives.