Transparent Hands is Proud to Join Hands with Benazir Income Support Programme (BISP)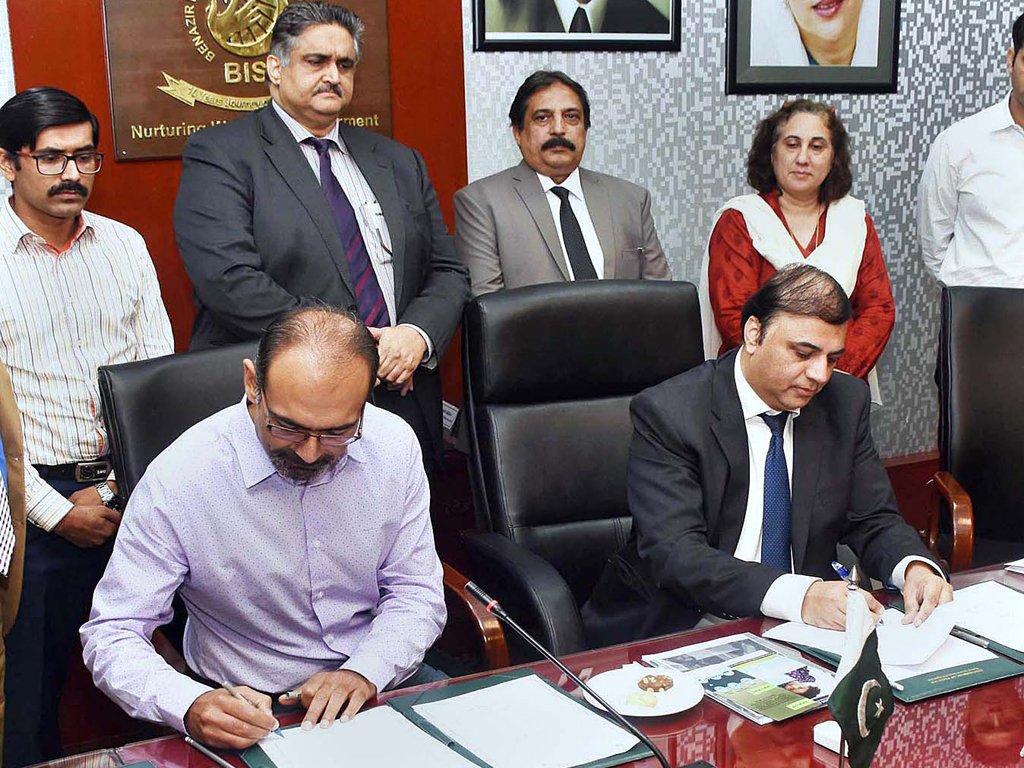 Transparent Hands Trust (TH) is proud to collaborate with the Benazir Income Support Program (BISP). Both the organizations signed a Memorandum of Understanding (MoU) on 3rd September 2018 with the aim to work together for providing health care services to the underprivileged people of Pakistan.
The MoU was signed by Vice Chairman of Transparent Hands, Kashif Mueen, and DG Complementary Initiatives from BISP and in the presence of Secretary Benazir Income Support Program (BISP) Omar Hamid Khan. "We are a non-profit organization in the health sector and through our innovative interventions and policy reforms, we intend to contribute to improving access to quality treatment of underprivileged", briefed by Kashif Mueen, Vice-Chairperson Transparent Hands Trust (TH). The DG Complementary Initiatives, BISP explained the possible mutual working relationship scenarios with the assurance to extend institutional support to Transparent Hands.
Welcoming the partnership, the Secretary added that this collaboration would involve female BISP beneficiaries to get free medical check-up facilities in the operational districts of Transparent Hands which include Faisalabad, Sahiwal, Chakwal, Okara, Kasur, and Lahore. Moreover, 5 training activities will be performed to enable 50 BISP beneficiaries to become healthcare ambassadors. Secretary further added that BISP will also provide data of qualified intermediates BISP beneficiaries in the selected districts to Transparent Hands as per data sharing protocol of BISP.