Transparent Hands Proudly Joins Hands with Independent University Hospital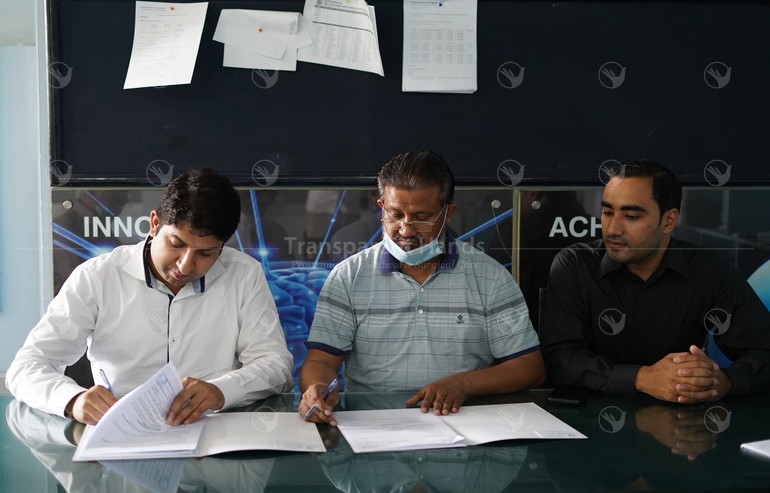 Transparent Hands proudly joins hands with Independent University Hospital in Faisalabad, by signing an MoU on 26.04.2021. Together we aim at supporting the poverty-stricken communities by providing them with free medical and surgical assistance including eye transplant in their very own locality. The organization in association with the hospital is also aiming at mutually setting up free medical camps and carrying out awareness activities in rural areas across Pakistan. For this purpose the agreement has been signed between Mr. Raheel Abbas, Director Operations Transparent Hands, and Dr. Shahbaz, Medical Superintendent Independent University Hospital. Admin Officer Mr. Hanif represented Independent University Hospital, while Miss Ayesha Zahid and Mr. Syed Tahseen Haider represented Transparent Hands on this occasion.
Independent University Hospital, is the teaching hospital of Independent Medical College situated in Faisalabad, Pakistan. It is a hospital based on 550 beds. The hospital is equipped to provide round the clock services for seven days a week, covering almost all of the specialties. It provides both inpatient and outpatient services and is fully equipped with latest state-of-art diagnostics and highly skilled and competent healthcare professionals enabling it to provide affordable quality care to patients. Independent University Hospital moreover has a state of the art eye department where eye transplantations are also carried out. 
Transparent Hands in association with Independent University Hospital looks forward to assisting the underprivileged patients of the said locality and also providing the facility of eye transplantation. Transparent Hands believes in collaborating with more hospitals across the country. The purpose of these collaborations is to be of service to the underprivileged patients in various localities across the country. We collaborate, because we believe health care to be a primary and basic right of all human beings.