Transparent Hands Partners with Rotary International to Eradicate Polio in Pakistan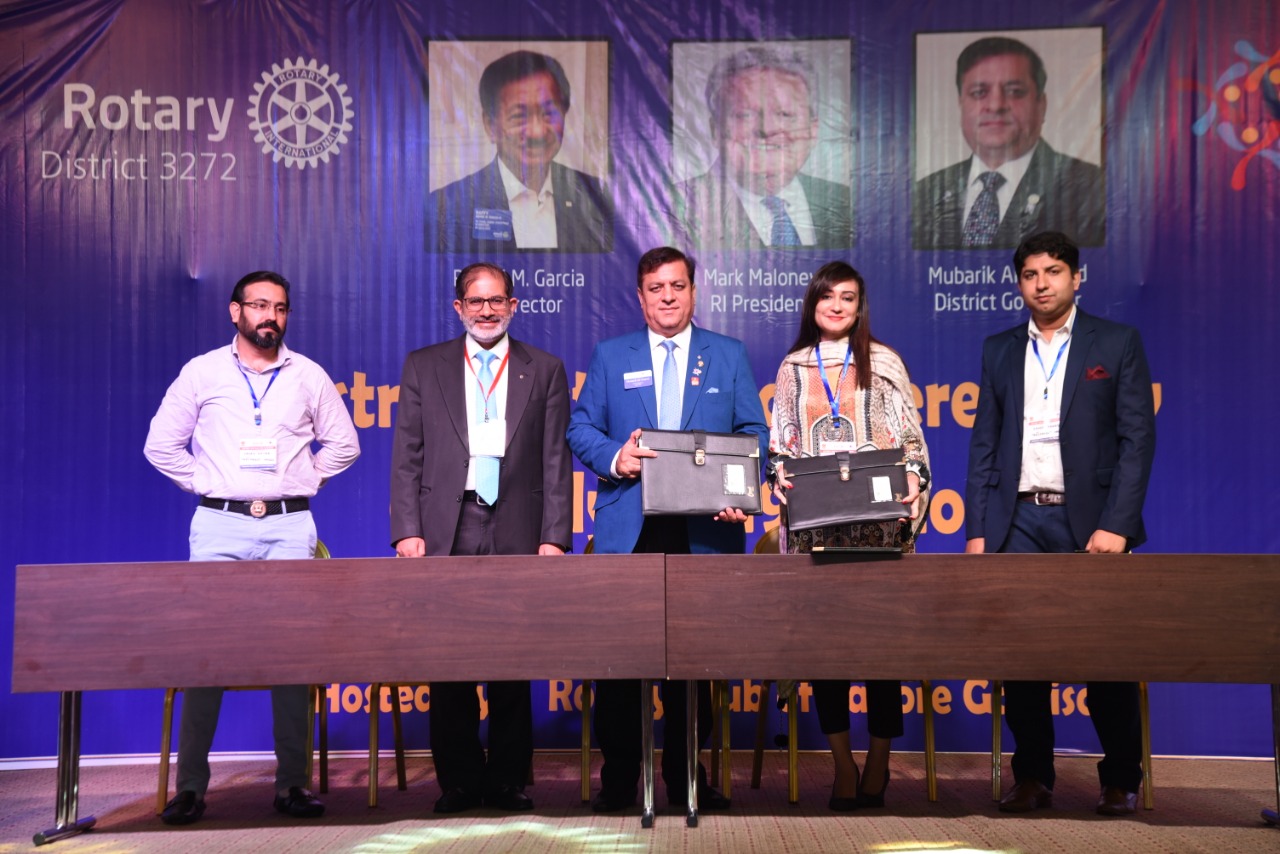 Transparent Hands is proud to partner with Rotary International to eradicate polio in Pakistan. A Memorandum of Understanding (MoU) has been signed between Ms. Rameeza Mueen, CEO Transparent Hands and Mr. Mubarik Ali Shahid District Governor, Rotary International District 3272 on 6th July, 2019 at District Installation Ceremony of Rotary International, Lahore. Both the organizations will make collective efforts to end polio in Pakistan – one of two countries in the world that continues to report polio cases.
Rotary brings together a global network of volunteer leaders dedicated to tackling the world's most pressing humanitarian challenges. They connect 1.2 million members from more than 35,000 Rotary clubs in almost every country in the world. Their service improves lives both locally and internationally, from helping those in need in their own communities to working towards a polio-free world.
With this collaboration, Transparent Hands will be launching an anti-polio vaccination campaign to end polio across the country by setting up medical camps in rural areas where the team will ensure that no child gets affected with poliovirus. Rotary with the support of Transparent Hands is determined to remove the barriers to eradication of polio in Pakistan; weak health systems, insecurity, and lack of awareness in remote population.
Since 1988, we've seen a worldwide reduction in polio cases of 99.9%. Currently, polio cases can be identified in two countries, one of them is Pakistan where the  total number of affected children rose to 41 this year.
Once polio is eradicated from Pakistan, the country can celebrate the delivery of a major global public good that will benefit everyone equally. Most importantly, nation will only be successful when no child will ever have to suffer from the terrible effects of poliovirus resulting in life-long paralysis.
Let's join hands and end polio to build a healthier future for our children!