Transparent Hands Collaborates with Sada Foundation To Serve the Poor Patients Better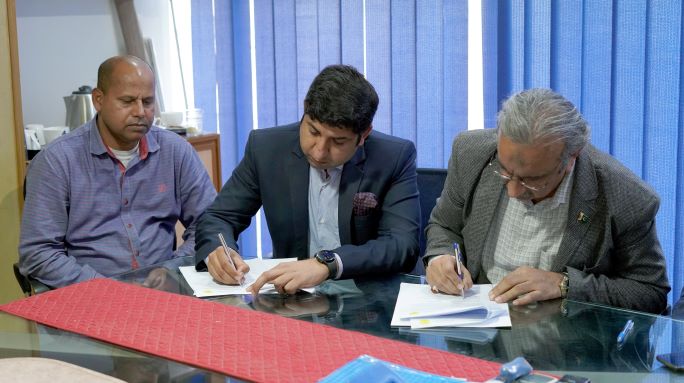 Transparent Hands has signed a Memorandum of Understanding (MoU) with the Sada Foundation, a charity organization working towards the welfare of the needy and destitute. Under the agreement, the two organizations will work together to organize free medical camps and provide healthcare services and treatments to the poor and underprivileged people of Pakistan. Transparent Hands and Sada Foundation will collaborate to ensure that the underserved people in the country get access to quality healthcare services and treatments free of cost.
The MoU signing ceremony was held at the Sada Foundation office in Lahore, where representatives from both organizations were present. Speaking on the occasion, the Director of Operations for Transparent Hands, Mr. Raheel Abbas, said, "We are delighted to have Sada Foundation on board as our partner. Together we can make a significant impact on the lives of underprivileged people in Pakistan."
CEO Sada Foundation, Inam ul Haq Raja, expressed his pleasure at the partnership, saying "Sada Foundation is committed to providing support and assistance to those in need, and we are excited to be working with Transparent Hands towards the common goal of providing free healthcare to the poor and underprivileged."
The partnership between Transparent Hands and Sada Foundation is a step towards improving the healthcare sector in Pakistan and ensuring that every individual has access to quality healthcare services regardless of their financial status. With this collaboration, the two organizations aim to make a difference in the lives of many underprivileged people in the country.