Transparent Hands Signs an MoU with Al Razi Hospital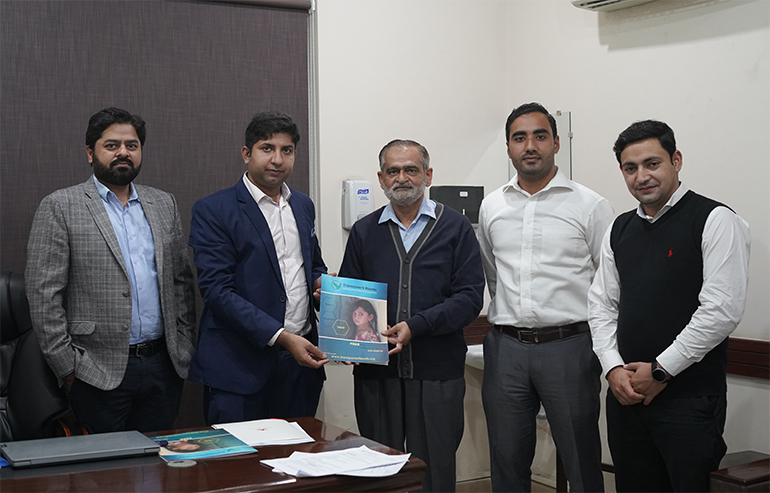 Transparent Hands and Al Razi Hospital have proudly joined hands by signing an MoU on 23rd November 2021. Together they aim to provide free Cochlear Implant Surgeries to the underprivileged individuals belonging to all age and gender groups that suffer from hearing loss. To commence the execution of  this well-planned joint venture, the MoU has been signed between Mr. Raheel Abbas, Director Operations Transparent Hands and Col. (rtd.) Tariq, Medical Superintendent Al Razi Hospital. On this occasion, Mr. Syed Tahseen Haider, Healthcare Administrator, Pakistan, also represented Transparent Hands. Whereas  Mr. Muhammad Ishtiaq, Manager Finance represented Al Razi Hospital. 
In the light of the MoU Transparent Hands and Pakistan Bait ul Maal will contribute for the Pediatric Cochlear Implant cases. However, Transparent Hands will contribute 100% for the adult Cochlear Implant cases. The Cochlear Implants will enable numerous individuals to successfully integrate into society as able members. The said device will also play an instrumental role in enabling children to attend normal schools, along with their peers and grow up as confident and contributing members of the society. 
As Transparent Hands Signs an MoU with Al Razi Hospital, through this partnership, Transparent Hands is looking forward to getting a large number of underprivileged Cochlear cases operated per annum across Pakistan.