Transparent Hands Signs an MOU with Life Hospital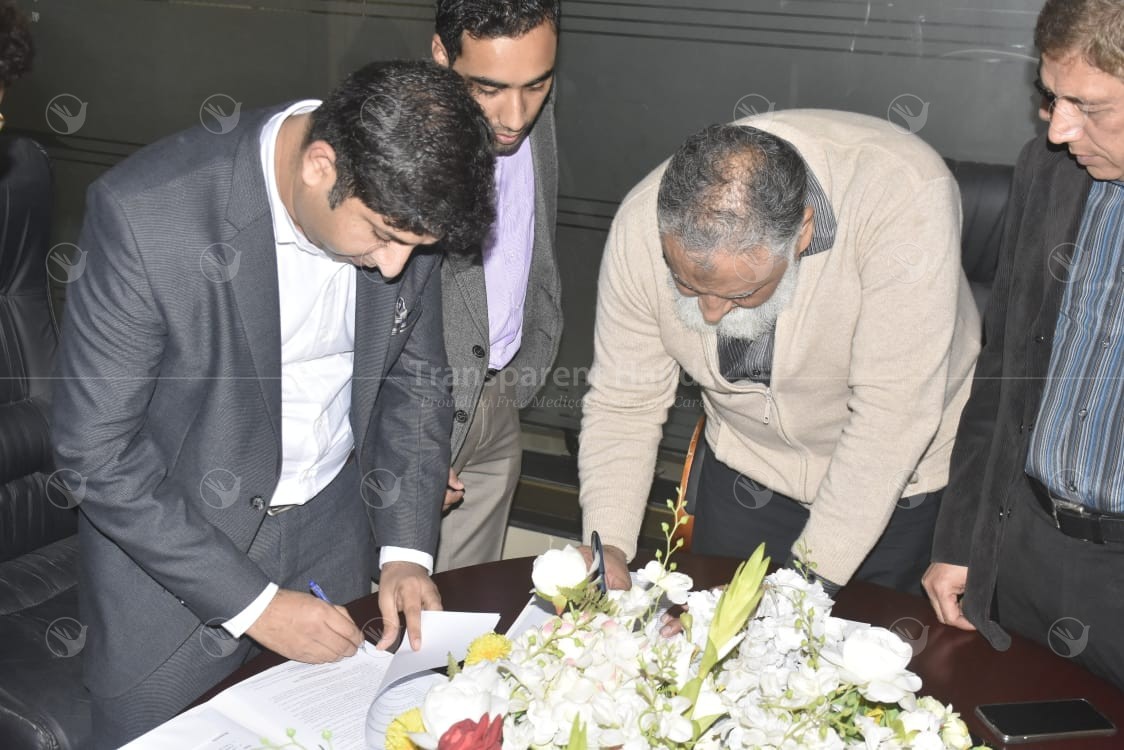 Life Hospital Lahore and Transparent Hands have joined hands to bring free healthcare to deserving patients of Pakistan. The venture converges its focus on patients suffering from cancer, eye diseases and postnatal complications. Through the help of Life Hospital, Transparent Hands will provide free chemotherapy sessions, eye surgeries and gynecological procedures to deserving patients from far flung areas of Pakistan.
To commence the execution of this well-planned joint venture, a Memorandum of Understanding (MoU) was signed between Mr. Raheel Abbas, Director Transparent Hands and Joint Secretary of Life Hospital Mr. Nasir Sehgal, on Wednesday, 20th January 2021, in Lahore. 
Watch the video for more details here;
https://www.youtube.com/watch?v=3TlFCfwVjEs