Transparent Hands was a Proud Partner of Zigron Cricket Fiesta 2018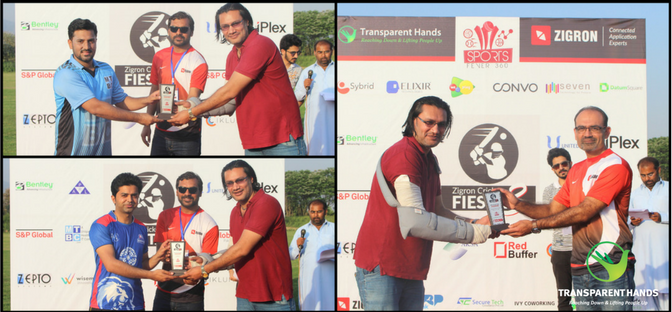 Transparent Hands was a proud partner of Zigron Cricket Fiesta 2018 which was held in F9 park in Islamabad. After 2 successful seasons of nail-biting cricket sensation in Islamabad, It was back again to entertain corporate conquerors. The main motive behind the event was to provide a common platform for all the corporate people to come face to face, as team players, as opponents, fighting for the same cause, crushing each other's efforts to make it to the top.
There was a total of 24 teams who participated in this event out of which MTBC won the tournament. The closing ceremony of Zigron Cricket Fiesta 2018 was held on 31st May 2018. Transparent Hands received the appreciation award as an event partner of Zigron Cricket Fiesta. Waqas Ali, Director of Digital Marketing Transparent Hands also presented awards to the participants of the final match. 
Transparent Hands is looking forward to organizing such tournaments in Lahore as well in the near future.