Wholesale Cloth Association partners with Transparent Hands to serve humanity better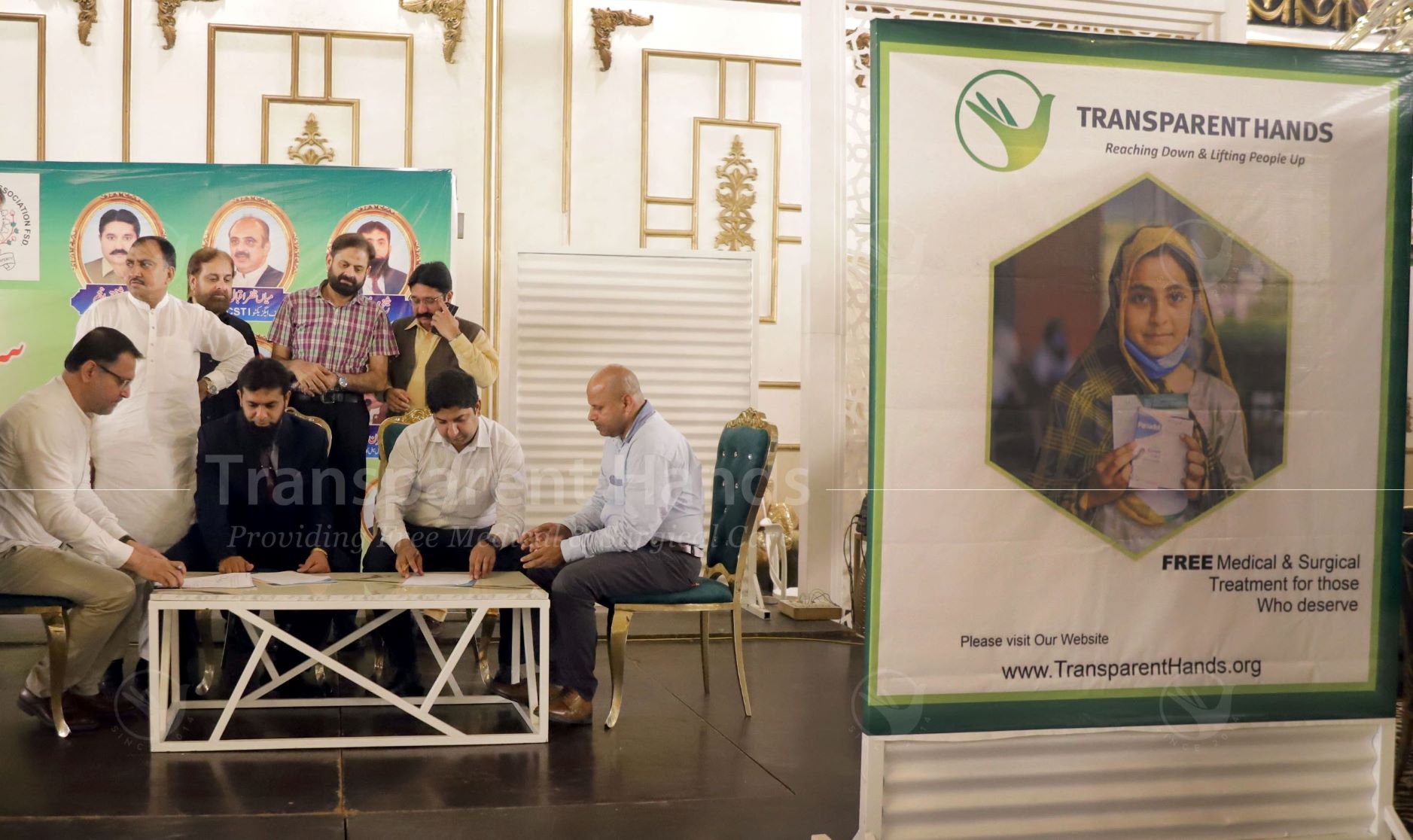 Transparent Hands has always been among the leading organizations to serve humanity in the best way possible, ensuring that the needy and highly deserving people get quality healthcare for free. In a recent development, we have signed an Memorandum of Understanding (MoU) with Wholesale Cloth Association of Faisalabad to provide emergency first aid and high-end healthcare free of charge to workers of the industry. It is another important milestone achieved by Transparent Hands in offering free medical facilities to those in need. 
"Serving the underprivileged gives fulfillment and peace of mind", Mian Zafar Iqbal, President Chamber of Small Trade and Industry, Faisalabad.
At the occasion of signing the MoU, representatives of Transparent Hands and Wholesale Cloth Association vowed to work in partnership to provide free healthcare and emergency medical treatment to the labor and workers associated with the wholesale industry. Both the parties understand that these people can't afford to pay a hefty amount for critical surgeries and treatment and that they need a helping hand. 
"Transparent Hands is leading the way in helping the underserved and deprived people nationwide. We're partners with top-ranked hospitals in all areas of Pakistan. Our surgeons provide free surgeries and treatments to patients." Raheel Abbas, Director Operations Transparent Hands.
According to the MoU and agreement signed, Transparent Hands and Wholesale Cloth Association of Faisalabad will pay fifty percent expenses each for the treatment and medical procedures of the workers. Stakeholders and members of the association have also promised to give all their annual Zakat funds to Transparent Hands if they're satisfied with this partnership as they wish to transform it into a lasting relationship.