Free medical support for 400+ vulnerable people of Jacobabad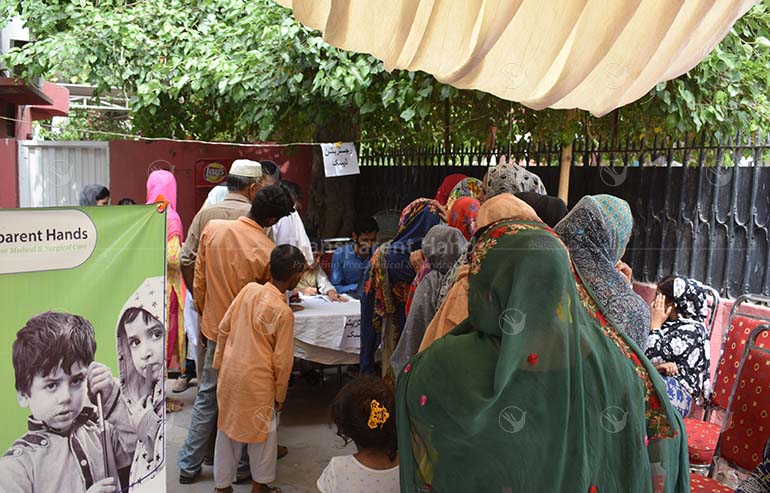 Overview:
Transparent Hands is organizing a free Medical Camp in Jacobabad, Sindh. In this medical camp, our team of dedicated doctors and specialists will provide the following facilities to 400+ deserving patients:
Free Consultation
Free Blood Pressure Test
Free Diabetes Test
Free Hepatitis B & C Screening Test
Free Medicines
Free Registration of Deserving Cases for Surgeries and Medical Procedures
Challenge:
Jacobabad, which has a population of over 1 million, used to be a flourishing city a few years back. Now, the city faces a number of issues. Over the past few years, negligence from Government in a number of areas has led to deterioration of the city's condition. Out of all the problems the city's population is facing at the moment, perhaps the most prominent is non-availability of clean drinking water. The underground water in Jacobabad is not drinkable due to its saltish taste. Citizens are left with no option but to fetch water from far-flung areas for their usage. Though many NGOs have worked on water supply scheme in town but still, more efforts are needed as there is a majority of rural population who is deprived of clean water. Due to contaminated water, epidemic diseases such as hepatitis have broken out in Jacobabad resulting in killing many citizens. On the other hand, health facilities in the town are below par which is also another reason why hepatitis is spreading rapidly specifically in rural areas.
Our Solution:
Through this medical camp, we'll reach out to the most vulnerable people living in rural areas of Jacobabad and provide them free healthcare facilities along with free hepatitis screening and awareness of the causes of this disease. When people are free from hepatitis and other communicable diseases, their general health will improve which in the long run will enable them to focus on better lifestyle. Donate and give the people of Jacobabad a chance to live in a healthy environment!

---